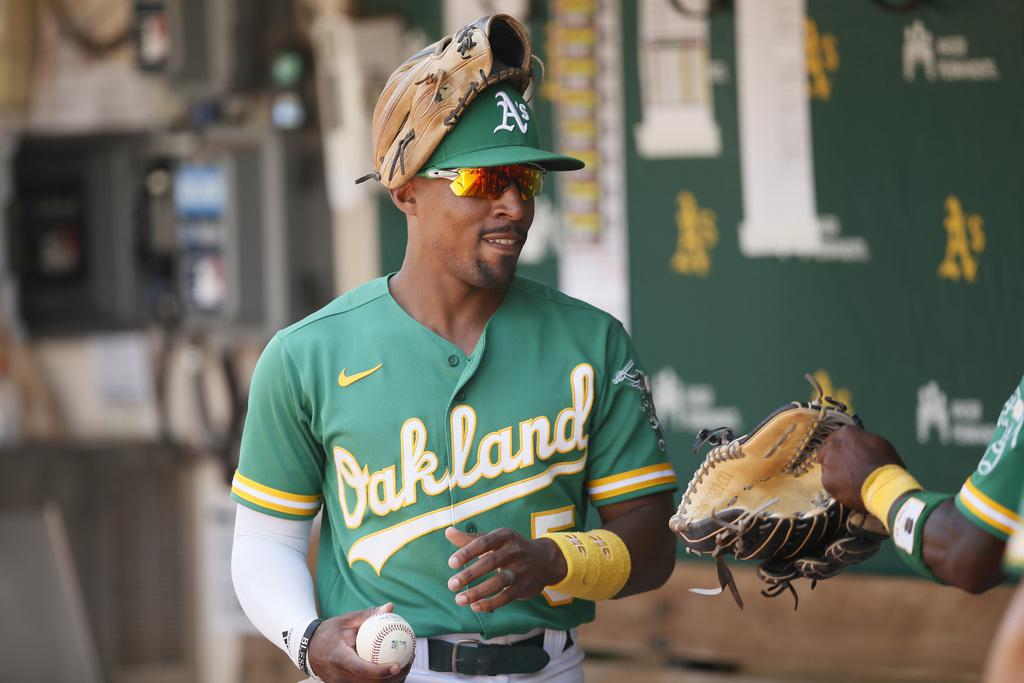 A's Tony Kemp nominated for Clemente Award as '+1 Effect' effort continues
KANSAS CITY – While Tony Kemp's two seasons with the A's were perhaps his most productive on the pitch, his impact has extended beyond. Kemp was this week named Oakland's nominee for the prestigious Roberto Clemente Award for the second time.
A's utility Kemp launched his +1 Effect initiative last summer to spark a discussion about racial and societal issues in America. Kemp has invited fans on social media to have conversations with him about race and other issues, an effort he said on Wednesday continues.