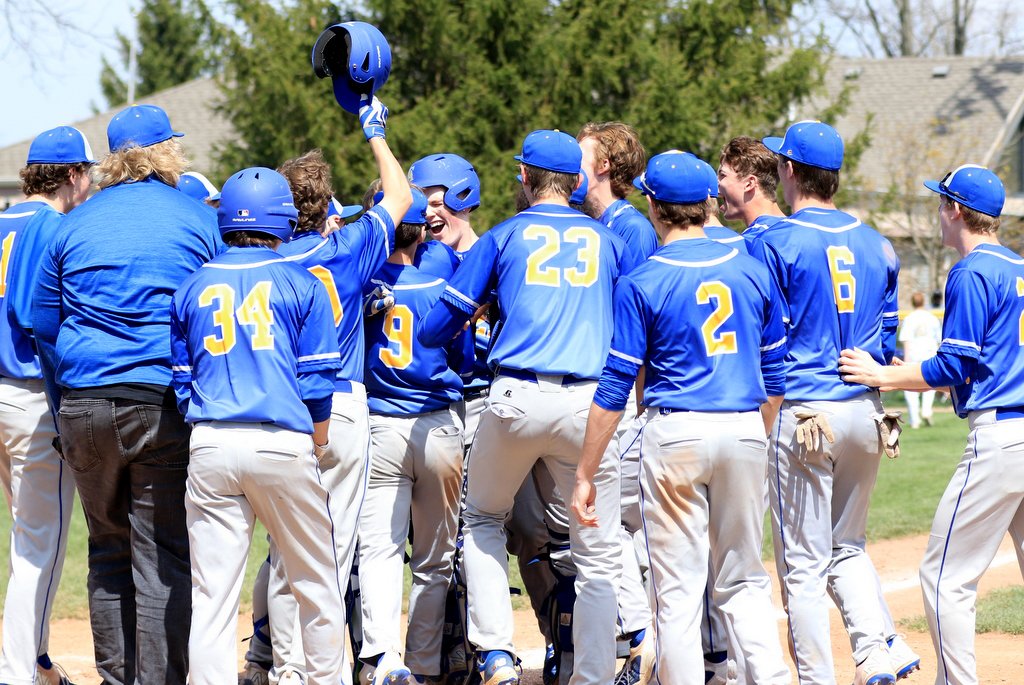 Athenians blast Tigers in five-leg win
Will Willems for the newspaper review
LEBANON — Nothing seemed to be going well for the Lebanon baseball team on Saturday morning against Crawfordsville in a Sagamore Conference game.
In all areas – from throwing to fielding and hitting – the Tigers found no rhythm and ended up losing 18-3 in five innings.
"It came down to a couple of things – our pitchers were running out of shots thrown, and then we had routine plays where we didn't catch the ball," Lebanon head coach Rick Cosgray said. "Obviously that's the basis of the game, and we've proven we can do that for three games this week, but today wasn't our day."
The biggest problem for the Tigers was the rides.
Four Tiger pitchers combined to walk 13 batters and hit one batter.
Six different Athenians drew walks, with Austin Motz drawing four and Alex Kellerman drawing three.
"Our team walked a lot," Crawfordsville head coach Brett Motz said. "Our approach has been to be aggressive at the plate, and it was good to see our guys understand that if the pitcher is having a little trouble, we need to take advantage of it as much as possible."
This approach for the Athenians started from the first inning.
With one over and two out, three straight walks to AJ Hall, Kellarman and Kaiden Underwood were forced to run. Wyatt Motz then hit a 2-run single on an 0-2 pitch to make it 3-0, before the Athenians scored 4-0 on an RBI single from Kale Wemer.
"It was huge," said coach Motz. "It's something that definitely allows our pitchers to be more comfortable attacking the zone. Our guys still do it, but it allows them to be even more comfortable. I'm proud of them for continuing to come out like that and it was a really good way to start the game."
Lebanon had chances to come back into the game in the first two legs.
The Tigers charged the bases with one out in the first, but a strike and a steal ended the threat.
After holding the Athenians scoreless in the second, Lebanon got a first single and had two with two out, but a strikeout ended the threat.
"Their pitchers were throwing strikes and giving each other opportunities to succeed," Cosgray said. "We just didn't step up and get the big hit we needed to get back there. It wasn't a mentality issue today. Our kids were excited to come out and compete, but when you go out and don't I don't do some of the basics, that's what happens."
The Athenians retired in the next two innings.
Crawfordsville scored twice in the third on two wild pitches with two outs.
Lebanon entered the board with a long Brayton Bowen homer (2 for 3) in the third, but the visitors responded with 10 runs early in the fourth.
The big hits came on a 3-run homer from Wemer and a 2-run single by Underwood. Seven consecutive Athenians have reached after two outs, tackling five runs.
Wemer was 3 for 4 with five RBIs in the game. Wyatt Motz was 2 for 4 with two RBIs and two runs scored.
Each team scored twice in the fifth, with Lebanon getting a 2-run homer by Cannon Morton.
Cale Coursey took the win for the Athenians, pitching four innings and allowing one run on six hits. He withdrew seven.
"He allowed some base runners, but when the bigger throws needed to be made, he stepped up and made those throws," Motz said. "It's going to be huge for us. We want him locked in on every pitch, but even when he allows a runner to step up, he always seems to get up and throw his best when his back is against the wall."
The Athenians continue their impressive season as the victory takes their record to 11-1 and they remain perfect at 5-0 in the Sagamore Conference.
Lebanon are back in action on Tuesday at home against Tri-West. Crawfordsville is also back in action on Tuesday, hosting Southmont.