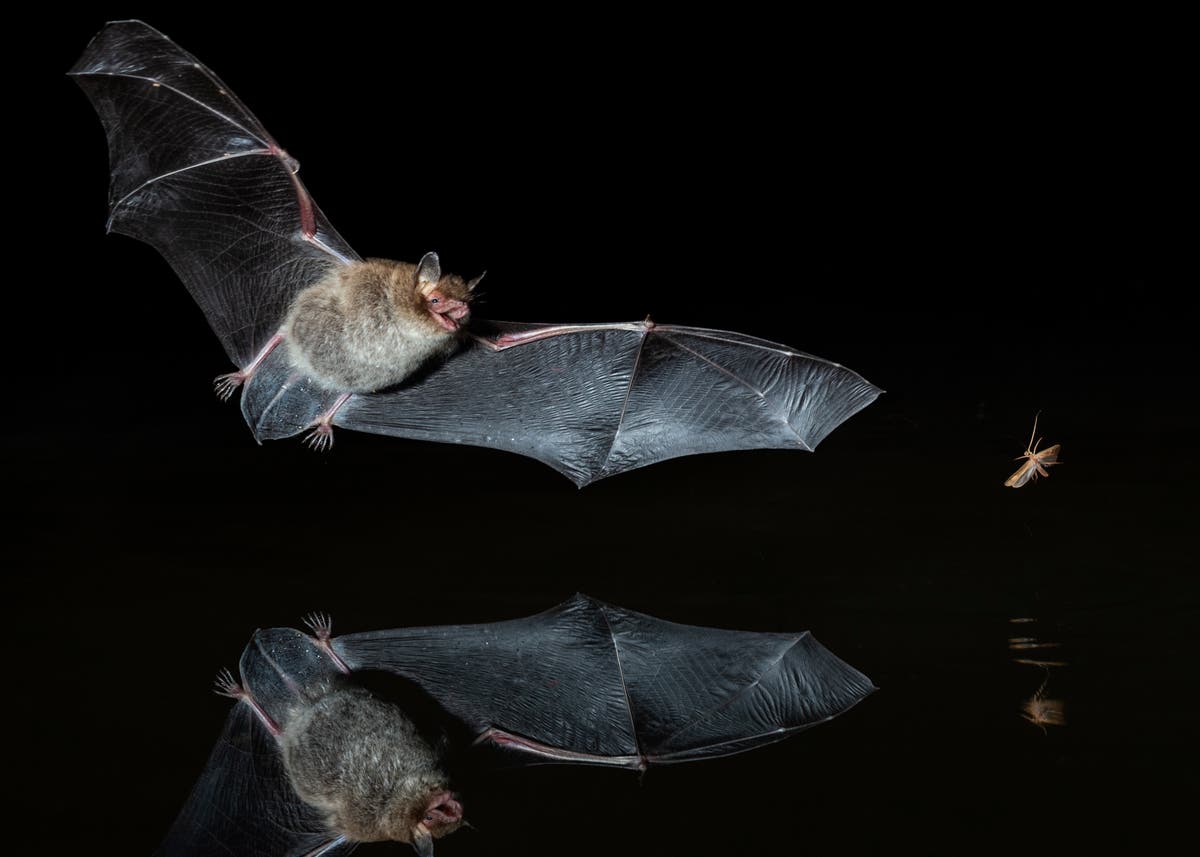 Bats, butterflies and bumblebees threatened by "extinction catastrophe to come in the next decade"
Some of the UK's most beloved wildlife, from hedgehogs to bats and butterflies to bumblebees, could be at risk of extinction within a decade if action is not taken to halt their decline, research shows .
Four in 10 of the nation's million insect species are at risk of extinction, while the numbers of some birds such as the gray partridge and corn sparrow are also declining.
ARC 2031 research focused on animals particularly exposed to the use of pesticides in agriculture.
It was produced by experts at the Horniman Museum in South London and was published by Go Organic to mark the first day of organic September, a month-long celebration highlighting the benefits of organic food for biodiversity. .
The organization described the current trajectory as an "extinction catastrophe" and said organic farms are home to up to 50% more wildlife and 30% more species.
ARC 2031 ambassador, zoologist and Fall watch presenter Megan McCubbin said The independent: "Each species plays an essential role within an ecosystem and when it comes to agriculture and farming, we have to work with nature and not against it.
"Each species on this list is experiencing a decline or an increase in threat level due to intensive agriculture."
Topping the ARC 2031 list of species at risk is the gray partridge, which is on the UK's red list. The numbers fell 92% between 1970 and 2005.
The corn bunting and the gray bat occupy the second and third places. They are both on the UK's red list, with the former dropping 89% between 1970 and 2003.
Hedgehogs, Essex captains, little captains, garden bumblebees, hoverflies, collar beetles, and hop flea beetles make up the rest of the list.
All insects and other animals serve as either pollinators or pest controllers and contribute to a healthy ecosystem.
Jo Hatton, Senior Curator of Natural Sciences at the Horniman Museum, said: "If we don't protect biodiversity, it could have far-reaching consequences.
"The ARC 2031 list reveals 10 increasingly endangered species in the UK where pesticide use has been implicated in their decline.
"Birds such as the gray partridge and butterflies such as the Essex skipper are vital links in our complex ecosystem food webs and help preserve biodiversity – from natural wrestlers to crucial pollinators, the importance of preserving each species cannot be overestimated. It is vital that we protect them.