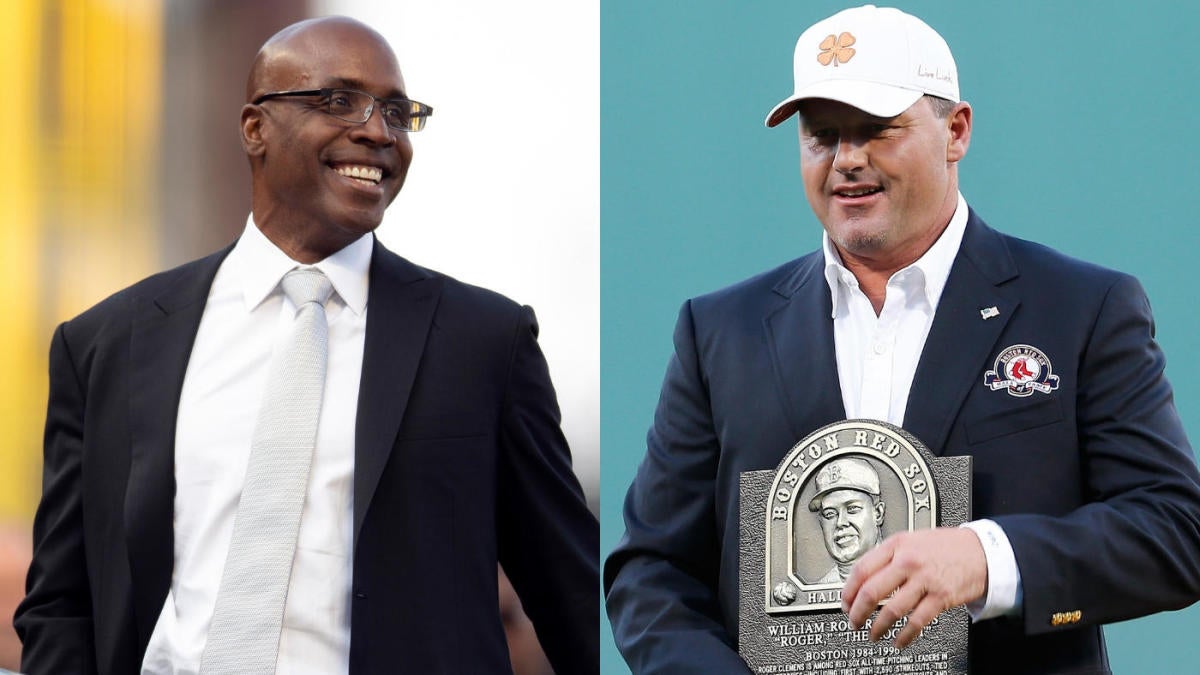 Batting Around: Will Barry Bonds and Roger Clemens ever enter the Baseball Hall of Fame?
The Atlanta Braves are World Series champions and now baseball is in the midst of its first work stoppage since the 1994-95 strike. MLB and MLBPA were unable to agree on a new collective bargaining agreement by the Dec. 1 deadline, so owners locked players out and the hot stove was hung in a foreseeable future.
Throughout the offseason, the experts at CBS Sports MLB will bring you a weekly Batting Around panel discussion breaking down just about everything. Breaking news, a historical question, thoughts on the future of baseball, all sorts of things. Last week we debated how many teams should be allowed to make the playoffs. This week, we'll be tackling the Hall of Fame chances of two all-time greats.
Will Barry Bonds and Roger Clemens ever enter the Hall of Fame?
RJ Anderson: Yeah, I believe both will. The main arguments against both still hinge on steroids rather than invoking the character clause to, say, Bonds being charged with domestic violence. If that remains the case, then I think the animosity towards the steroid era will fade as people conclude there's no real way – short of a positive test, of course. – to know with certainty who has used and who has not used. Maybe I'm wrong and these two – plus Alex Rodriguez, I guess – will remain the faces of the times; it's just my instinct.
Dayn Perry: Although I think both should go in, I will say no. As Matt noted, they could be reviewed fairly quickly by the relevant era committee after losing the writers' vote, but I don't think that will allow enough time for the narrative to change. I go further on one limb and say the narrative never changes. I'm not sure I foresee that an Era committee in the foreseeable future will be populated with enough voters – i.e. 75% – who are willing to go against BBWAA's value judgments . Era Committees tend to go against the grain when it comes to assessing field value, but this kind of situation doesn't really have a precedent.
Matt Snyder: If they do, it's going to be very long. The Hall of Fame appears to be having the intended effect of the 2014 rule change from a player getting 15 on the ballot to 10. There was always movement behind the scenes from current Hall of Fame members. fame seething to keep these guys out, and Joe Morgan wrote a letter in 2018 urging voters to avoid them. How Bonds and Clemens evolve with the electorate changing every year, progressing as "old school" voters expire and "new school" voters win their vote after the 10-year waiting period , those extra five years would likely have seen the two make 75%. Would the Hall of Fame succumb to pressure from its members only to turn around and name an era committee voting bloc that would let them in? By no means do I think it's a conspiracy, but I think they'll be much more concerned about Kenny Lofton and Fred McGriff types getting a look than those two.
I guess my final answer here will be, yes, they will eventually get in, but I'm talking about decades later. This will not happen in the next few years. It might not even happen while they're alive (or we are).
Mike Axisa: Never is long, so I will say yes. The system is set up to give candidates plenty of bites to the apple – they spend 10 years on the BBWAA ballot and then are eligible to go through the committees of the various eras in perpetuity – and they only need to cross the threshold of 75% only once. I'm not saying Bonds and Clemens are coming soon. It could be 10, 20, 30 years for all I know. But I think they will eventually come in when the composition of one of the eras' committees falls in their favor (i.e. it includes several former teammates or managers who convince others to vote one way, much like Tony La Russa going bat for Harold Baines a few years ago). The cases of Bonds and Clemens are far too strong for me to believe they will be kept out of the Hall of Fame forever. At some point they will enter. I don't know when, but it will happen.