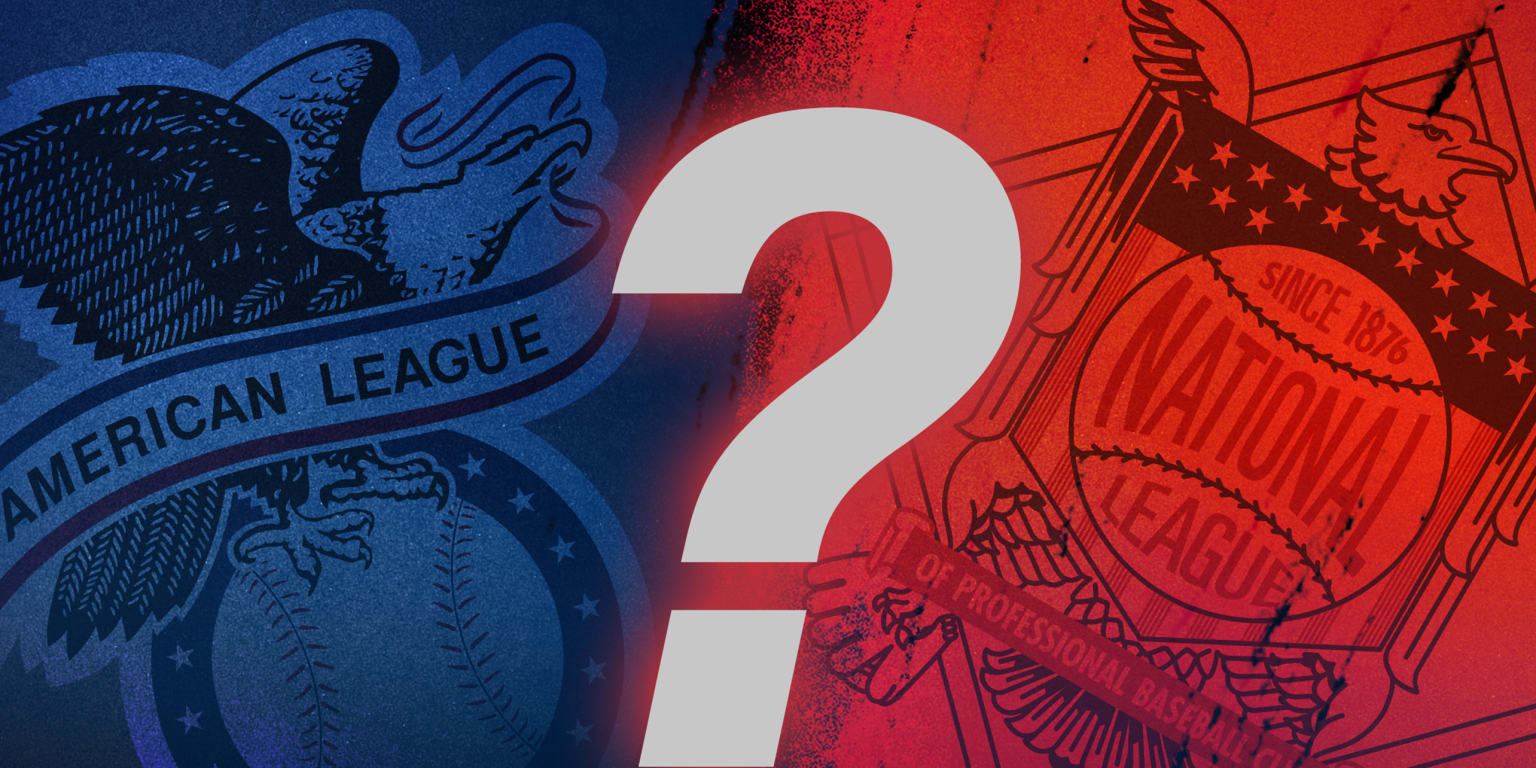 Biggest offseason questions for clubs entering 2022
Each team has a ton of questions to answer in the weeks and months to come: it's the offseason, after all. Some teams have more questions than others, but every team has at least one. It's usually a big one.
With that in mind, we've got a great off-season question for each team. It is the most pressing unknown, the most vital question – potentially among many – that each team must resolve. In March, we will need answers to all of these questions, if not sooner.
Blue Jays: How do they replace Robbie Ray and Marcus Semien?
Now it is possible that the question is less "How do they replace them?" And more, "How do they re-sign them?" But regardless, two of the Blue Jays' best players in 2021 are free agents. Either they find a way to keep one or both, or they find a way to make up for their absence.
Orioles: When is the next step?
The Orioles obviously have holes in their roster, and while expecting them to do so to try and win a World Series in 2022 is unreasonable, they ultimately have to start building toward something, yes? The O's won't be a playoff team in 22. But you'd like to see some movement towards that. Are we going?
Rays: Will they start talking to Wander Franco about overtime?
The Rays roster is always on the move – they are the Rays, after all. But Franco is not going anywhere. It's the kind of generational talent you have to build around. He's unlikely to talk about a contract with Evan Longoria. But if the Rays aren't going to secure a player like Franco, are they ever going to secure a player?
Red Sox: Are they done with the "Big Splash" game?
The Red Sox, led by baseball general manager Chaim Bloom, have been careful to bring in the kind of big-ticket items the club are known for, and this method has proven to be effective. But it's still the Red Sox, after all. One would have to think that there is a starting pitcher in their future; will they go fat?
Yankees: what shortstop?
Corey Seager seems the obvious choice, but given some of New York's infield defensive issues, Carlos Correa could be even better. But will Yankees fans ever accept Correa into their squad? Would they be "content" with Marcus Semien? They get a shortstop. But which one?
Cleveland: Will José Ramírez ever wear the Guardians' uniform?
Future goalies don't look like a top contender even in this division, and the best way to kick off a rebuild would be to trade their star third baseman, who is part of what would be considered a club. -Friendly contract. But it's also hard to think of a more demoralizing decision for the fan base. What is the game?
Royals: When are leads part of the solution?
The Royals don't have a lot of obvious holes, but they don't particularly Well list, either. That should change when their squad of young players arrive, led by top prospect Bobby Witt Jr., who should be ready to go whenever Kansas City calls him. But when? The Royals' next era begins when they do. Will they free up a place for him on the opening day?
Tigers: Is it time to make the move?
Some of the advanced measures are still not sold on the Tigers for 2022, but they were fiery in 21 and certainly have the opportunity to take a step. Carlos Correa is everyone's dream, but whatever they do, the Tigers look set for a recovery. Will they take a step to start the process?
UPDATE: Detroit started the Hot Stove, agreeing to a five-year contract with southpaw Eduardo Rodriguez (11/15)
Twins: What is Byron Buxton's plan?
We've all seen what the Twins look like when Buxton is in the lineup, and what they look like when he's not. But time is running out (he can be a free agent next winter) and time is about to pass: are they committing to what he will advance or are they moving on?
White Sox: How do you take the next step?
The White Sox look like the AL Central class again, but in the playoffs they always felt like they were running out of a man or two. Are they going to go further and continue, say, Marcus Semien? Or will they replace Carlos Rodón? (If they have to.)
Angels: can they find all pitchers?
There are questions about Mike Trout's health, of course, but the bigger question is the same as for the Angels – can they tinker with even a medium rotation? They are starting from scratch, which is never a good sign.
A's: So is this a reconstruction?
The A's aren't the only team to tear down every now and then, and all in all, they're better than most teams: they're usually back in the running sooner than expected. But the loss of former manager Bob Melvin seems to indicate a considerable transition period.
Astros: If Carlos Correa is gone, who is playing short?
The Astros have reportedly made an offer to Correa before, one that looked good in average annual value but certainly looked short over the years. Is this their final offer? Because surely they're about to say goodbye if they are.
Mariners: Will they hit the gas?
Marcus Semien looks like the perfect signing of the bridge, although Kris Bryant also makes sense. The point is, the Mariners still have the longest playoff drought in pro sports, but they also have a ton of young talent. Is it time to break through?
Rangers: are they really going to be a spendthrift?
You hear a lot of rumors that the Rangers are looking to tap into the free agent market this offseason. They seem a bit too far removed from the competition for that, but spending a lot would surely signal a change in schedule. Are they ready to wade through these waters?
Braves: They're bringing Freddie Freeman back… right?
Braves fans will always be happy if they lose Freddie Freeman: Winning a World Series puts a smile on your face for months to come. But in many ways the Braves are Freddie Freeman. It's a little surprising that it hasn't been done yet. Let it hang around too long, however, and other suitors start to creep in.
Marlins: What stage of the process are they at?
"For the first time since we've been here as a group of owners, I expect to be quite active," General Manager Derek Jeter said earlier this month. Are the Marlins ready to support this? The rest of the division is preparing as always. Is it really time to take the plunge?
Mets: who is responsible?
This is not an academic question: Seriously, who is leading this team? The job of general manager of Mets is difficult. But the rewards are potentially quite significant. Someone has to rise to the challenge for this organization to move.
Nationals: Will there be a move on a Juan Soto expansion?
The Nationals' transition period must have a solid base, and there is no more solid base than Soto. His agent Scott Boras and the Nationals are expected to discuss. Will they be able to succeed this winter? Soto will only become more and more desirable.
Phillies: Can they get another bat?
The Phillies reliever box is obviously still a problem, but the team didn't make it through the playoffs despite a historic Bryce Harper season in large part because he had no protection in the lineup. Nick Castellanos – or someone like him – seems like a clear priority. The Philly have break through at some point.
Brewers: Are they really going to trade Josh Hader?
Looks like this is the third consecutive offseason that there have been rumors of Hader trading, and he's still here. Will he survive another Hot Stove?
Cardinals: Will they pass to the shortstop?
The Cardinals have an obvious hole in the cheapest shortstop in years. But front office comments seem to imply that they will be sticking with Paul DeJong and Edmundo Sosa. Are they really going to sit on this one when there are so many good shortstops?
Cubs: What kind of starting pitchers do they bring?
Baseball operations president Jed Hoyer has previously said the team is focused on pitching. But it also seems unlikely that they would jump into the deep waters of high-end pitchers. The Cubs have to set up a full rotation, most of the time inexpensively. Are there enough launchers to DIY one?
Pirates: Who's playing the outfield?
The Pirates have Bryan Reynolds and… well, we don't know who else. It won't be difficult to upgrade that outfield, and they probably won't have to spend a lot of money to do so. And in the worst case, you can return them on the trading deadline.
Reds: Will this really be a big step back?
The Reds, after a few frustrating seasons of going and failing, seem to signal they would like to rebuild this offseason. It's still not a difficult division: will they try to cut the payroll and still try to struggle?
D-backs: Is it worth buying Ketel Marte?
His rebounding season is great for him and potentially useful for the D-backs, who appear to be a few years away from contention and therefore hungry for any infusion of young talent they can find. Marte – who has struck a deal favorable to the team and could earn a lot via trade – might be the best way to get it.
Dodgers: how many free agents do they keep?
Remember that year the Dodgers pretty much brought everyone back? This is not the case this year. But will be all of their free agents (Clayton Kershaw, Max Scherzer, Chris Taylor and Corey Seager among them) return? Is it possible that the most likely is … Scherzer?
Giants: Can they do with rotation what they did with alignment?
The Giants' incredible 2021 season has been conducted in large part by making the most of the dumped veterans. Can they do it with the rotation? Because looking at the way it's set up right now… they're going to have to do it.
Padres: Can they get their mojo back?
The hiring of Bob Melvin appears to be the biggest move of the offseason so far, a veteran skipper who would appear to bring exactly what the Padres need. All in all, though: more pitching wouldn't hurt either.
Rockies: Can They Find Denver-Ready Hitters?
The rotation actually looks like the strength of this team, which means the big steps are going to come from training. With Trevor Story appearing to be leaving Colorado, the Rockies have work to do.