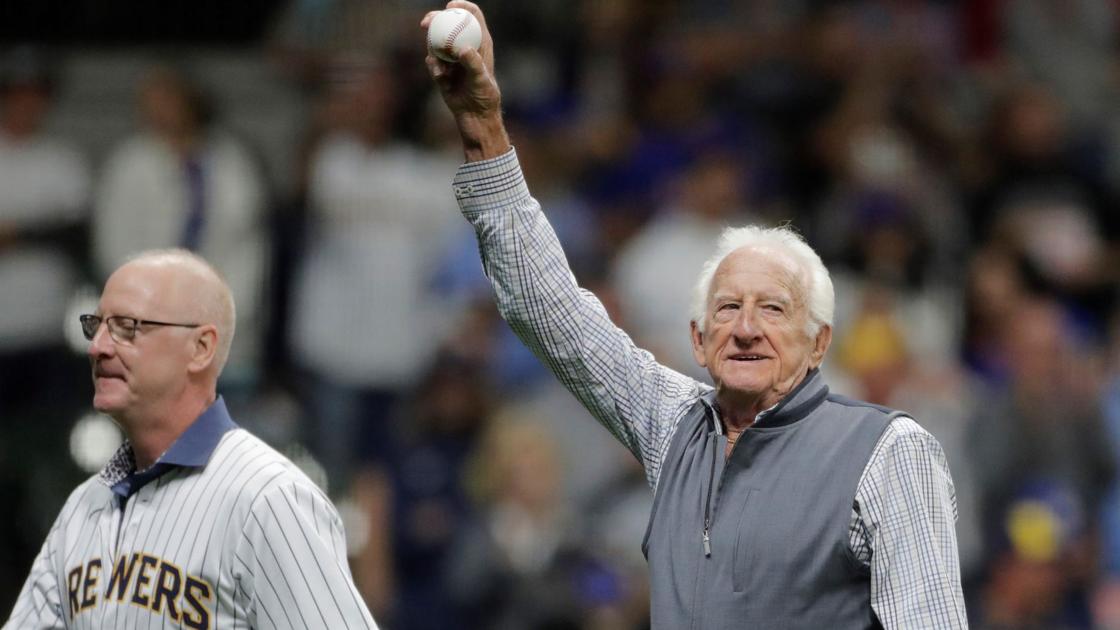 Brewers celebrate 50 years of Bob Uecker behind the microphone | Major League Baseball
ANDREW WAGNER For the State Journal

MILWAUKEE – Bob Uecker has been the voice of summer for Wisconsin baseball fans for half a century, and he has no plans to change that anytime soon.
The longtime Milwaukee Brewers radio announcer and Baseball Hall of Fame member made that clear on Saturday in a ceremony marking his 50 seasons behind the microphone.
"There comes a time for everyone and I'll know it before it gets here, but I still love being here every day," Uecker said. "I don't want to be in a place where I embarrass myself or the organization on the air.
"I don't want to make a game and fall or something like that. But other than that, I'll do it until we think it's time. I am happy here every day. "
Then, in typical Uecker fashion, he added a warning: "That's why I always wear a diaper."
Yes, it was that kind of ceremony that, in a way, was right because it's exactly the kind of humor that led legendary "Tonight Show" host Johnny Carson to nickname Uecker "Mr. Baseball" , and exactly the kind of self-deprecating commentary that has endeared him to generations of a fan base that until recently had very little to celebrate other than Uecker.
This, however, has changed in recent years. As the Brewers head to a fourth straight playoff series for the first time in franchise history, Uecker makes no secret of his excitement about the possibility of being on call for a possible World Series race.