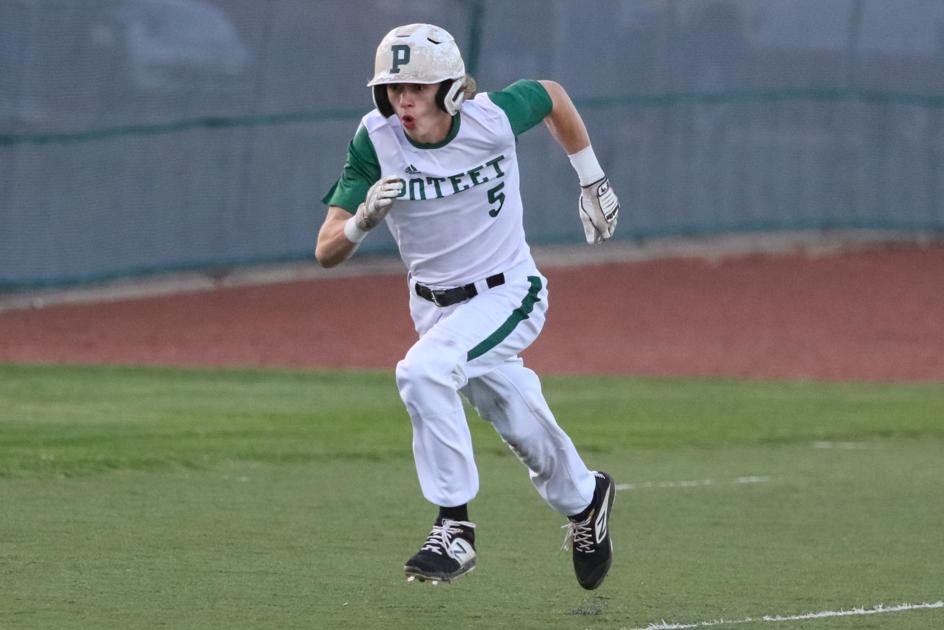 Diamond Honors: Poteet lands four spots on all-district baseball team | Sports
Poteet is the owner of one of the proudest baseball tracks in ISD Mesquite history.
From 1993 to 2011, the Pirates advanced to the playoffs in 17 of 19 seasons. Along the way, they qualified for four regional championship games, winning two. They finished second in the state in 2007, falling to Corpus Christi Moody in the title game, then in 2011 they advanced to the state semifinals, where they lost a heartbreaking 6 decision. -5 against Corpus Christi Calllen in 10 innings.
The past few years haven't been so good for Poteet, as he's only made three playoff appearances in the past decade, the most recent of which was in 2019.
That trend has continued this season, as the Pirates finished fifth in 13-5A, but a quick glance at their schedule suggests they aren't as far off pace as some might think.
Poteet actually had an overall winning record for the season at 15-12-1.
They went 6-8 in a district game, but five of those eight losses were close games.
The Pirates lost a 7-6 decision to 13-5A champion North Forney. Against runner-up Highland Park, they lost two pitching duels by scores of 1-0 and 3-0. The District's season also included a 4-2 loss to Royse City and another 1-0 loss to Forney.
While some of those tight results left Poteet wondering what could have been, there were plenty of positives along the way as well, and they recently named four players to the All-Districts 13-5A squad.
This group was led by senior outfielder Adam Byrd, who was the only member selected for the first team.
Byrd ranked among the district leaders at the plate, batting .439 with 21 runs scored, 17 walks, four doubles, two triples, two homers and nine RBIs. He was also a key part of the pitching rotation during the District's season. progressed and in 34.1 innings of work, he had 73 strikeouts and allowed just nine earned runs.
Three other Pirates were named in the second team.
Senior pitcher Jeffrey Young was a key reliever, striking off 19 runs in 12.1 innings and allowing just three earned runs. He also contributed with his stick, reaching 0.250 with 11 runs scored, five scored, two doubles, a triple and a homer. .
Sophomore Alex Reyes had an impact on the mound, averaging nearly one strikeout per set, and also reached 0.278 with 13 runs, 12 walks and 11 RBIs.
Junior shortstop Gabe Rodriguez has grown strong throughout the season, hitting 0.346 in his last nine games, and in total he has scored 10 points, nine walks, a pair of doubles and 14 RBIs.
District champion North Forney has won four superlative awards.
Junior Nick Gray was named MVP and fellow junior Cole Lancaster was named Newcomer of the Year. Sophomore Preston Crow was named Co-Underclassman of the Year and Tommy Sparks and his team were named Coach of the Year.
The Falcons landed four more first-team players with senior pitcher Jayden Olsen, senior receiver Elian Gonzales, senior first baseman Jaden Gonzalez, junior outfielder Juan Cantua and designated senior hitter Cole Cather.
District runner-up Highland Park had five players selected for the first team, with superlative award winner Calvin Williams headlining as the pitcher of the year.
Junior pitcher Collin Valentine, senior receiver Josh Bowers, junior shortstop Preston Gamster and senior outfielder Patrick Turner joined Williams.
Royse City took home two major awards as senior Tyson Neighbors was honored as MVP and senior Rowdy Chandler was named MVP.
Neighbors was one of the best hitters in the area, posting a .473 batting average with nine doubles, three triples, 11 homers, 41 runs scored and 36 RBIs. He also led the team with 26 stolen bases. The neighbors were also efficient on the mound, posting an earned-run average of 1.11 and striking out 52 in 25.1 innings.
Chandler had a .907 defensive percentage and was also a key roster, reaching .315 with four doubles, four homers, 22 stolen goals, 33 runs scored and 20 RBIs.
Rounding out the superlative honors, Forney Freshman Aiden Sims was voted Co-Underclassman of the Year. Sims was joined in the first team by Rylan Byrd, senior Jackrabbits pitcher, junior third baseman Ryan Dickey and junior utility player Jake White.
Baseball All District 13-5A Team
Most Valuable Player
Tyson Neighbors Sr. Royse City
Most Valuable Offensive Player
Nick Gray Jr. North Forney
Most Valuable Defensive Player
Rowdy Chandler Sr. Royse City
Pitcher of the Year
Calvin Williams Sr. Highland Park
Newcomer of the year
Cole Lancaster Jr. North Forney
Co-Underclassman of the Year
Aiden Sims Fr. Forney
Preston Crow So. North Forney
Coaching Staff of the Year
North Forney
First team
Jayden Olsen Sr. P North Forney
Rylan Byrd Father P Forney
Collin Valentine Jr. Highland Park
Josh Bowers Sr. C Highland Park
Elian Gonzales Sr. C North Forney
Jaden Gonzalez Sr. 1B North Forney
Pierce Corbo Jr. 2B Crandall
Ryan Dickey Jr. 3B Forney
Preston Gamster Jr. SS Highland Park
Adam Byrd Sr. DE Poteet
Patrick Turner Sr. OF Highland Park
Juan Cantua Jr. DE North Forney
Cole Cather Sr. DH North Forney
Jake White Jr. U Forney
Second team
Jeffrey Young Sr. P Poteet
Alex Reyes So. P Potet
Mac Moreland Sr. P Highland Park
Pierce Gisler So. C. Crandall
Austin Cruse Sr. 1B Crandall
Graham Danziger Sr. 2B North Forney
Josh Stephens Jr. 2B Forney
Kade Owen Jr. 2B Royse City
Garrett Williams Sr. 3B North Forney
London Phillips Jr. 3B Crandall
Gabe Rodriguez Jr. SS Poteet
Wyatt Treadwell Jr. SS Forney
Jayln Phillips Sr. DE Forney
Harrison Dugger Sr. OF Highland Park
Zach Sullivan Sr. DE Crandall
Justin Morales Sr. OF Royse City
Trent McGee Jr. DH Forney
Garrett Phillips Sr. U Greenville
Austin Cruse Sr. U Crandall