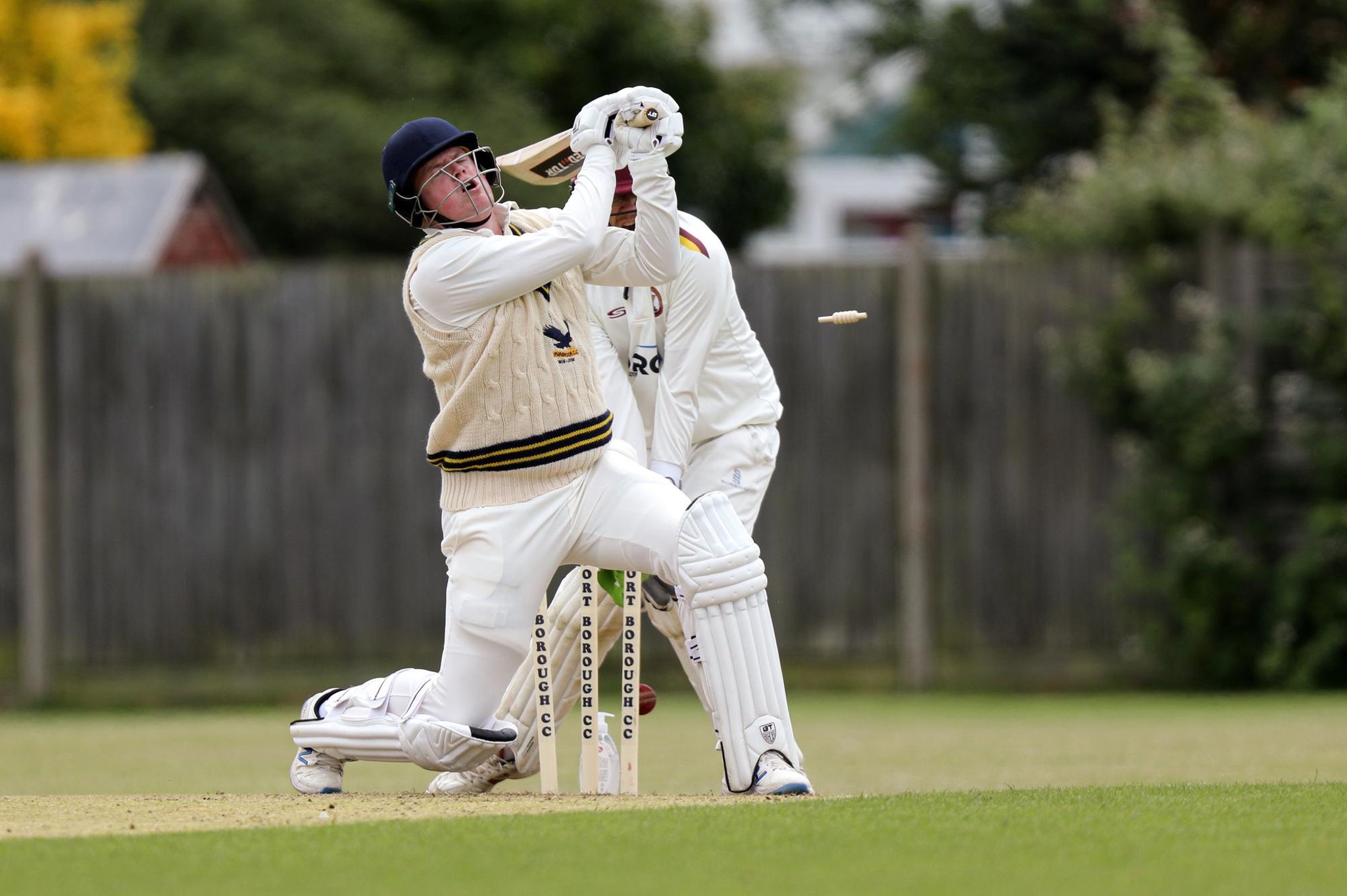 Five-star Richards shines as Purbrook batting woes resurface
Purbrook's Josh McCoy is beaten in his side's Premier League Southern loss to Gosport Borough at Privett Park. Photo: Chris Moorhouse
The Division 3 cave dwellers suffered a fifth straight loss when they were knocked out for 92 en route to a seven-wicket loss to noble Gosport Borough.
The opener Clark Harding (27) and Brad Mengham (10) were Purbrook's only double-digit batsmen as they lost seven wickets for 18 points after reaching 74-3.
The team had already been eliminated for 71 (against Basingstoke & North Hants) and 76 (against Waterlooville).
Jack Richards of Gosport en route to a 5-21 course against Purbrook. Photo: Chris Moorhouse
Jack Richards won 5-21, his best SPL numbers for Gosport, while Scott Taylor took 3-32.
With Purbrook embroiled in a battle to avoid relegation to the Hampshire League, Borough is aiming for a second successive promotion to the third level of the SPL.
Ollie Creal (31) and Jacob Harris (21 not eliminated) led them to a fourth win in five matches.
Gosport only needed 15.3 overs to reach their winning goal and they are now second in the table behind 100 percent Hambledon.
A Gosport Borough fielder cannot prevent a Purbrook limit. Photo: Chris Moorhouse
Clark Harding from Purbrook strikes. Photo: Chris Moorhouse
Gosport pitcher Scott Taylor, middle right, celebrates one of his three wickets against Purbrook. Photo: Chris Moorhouse