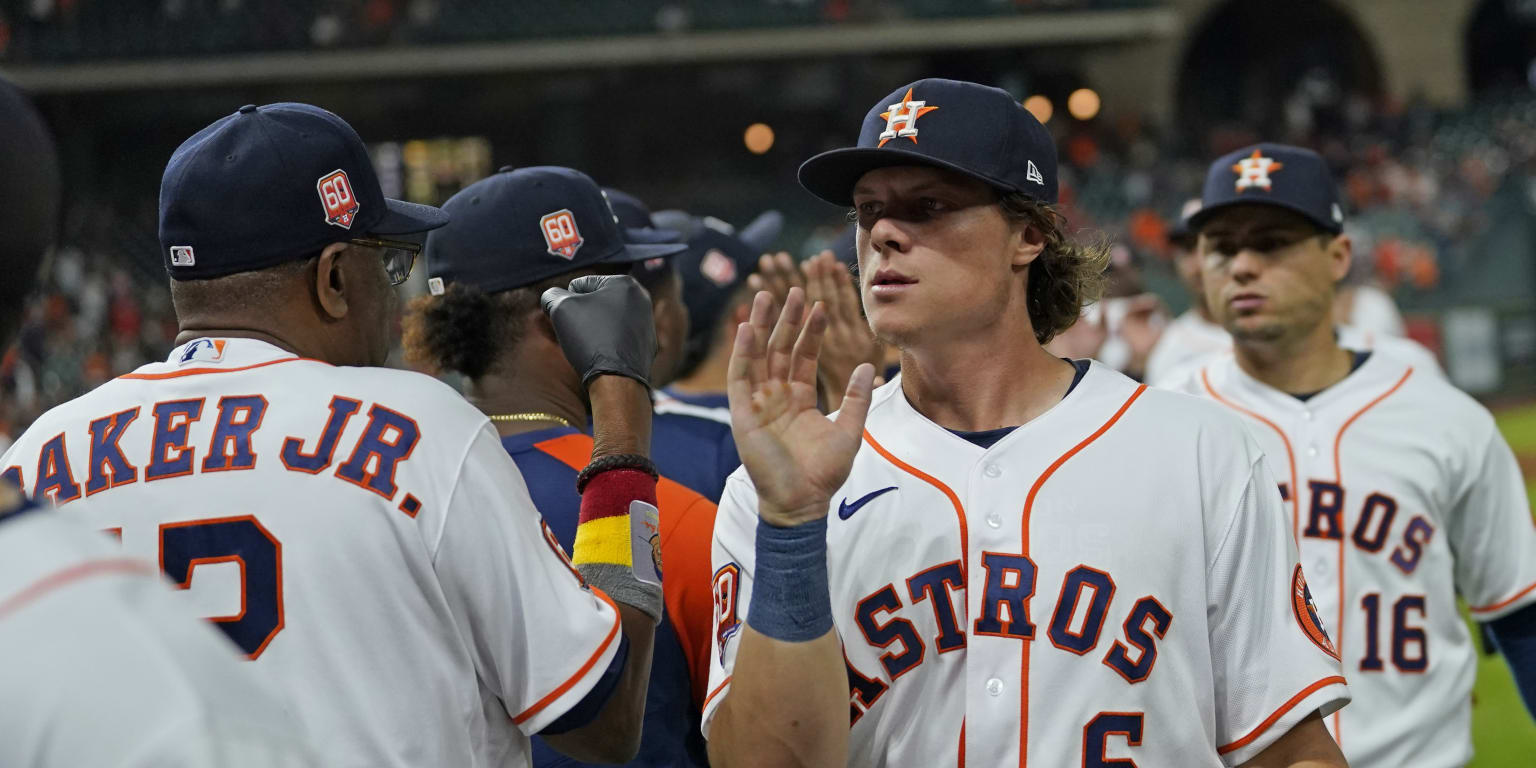 Framber Valdez Ryan Pressly hits big milestones for Astros
HOUSTON — Astros manager Dusty Baker, still wearing his full uniform, circled the clubhouse at Minute Maid Park, throwing quick punches and hugs as he passed each locker. It was a show of thanks for a juggernaut Houston team that went through a 162-game schedule and won the top seed in the American League.
The Astros left the stadium after Wednesday afternoon's 3-2 win over the Phillies in the regular-season finale, realizing the job wasn't done. In fact, it's only just begun. Baker's club, which went 106-56, will have five days off before hosting either the No. 5-seeded Mariners or the No. 4-seeded Blue Jays in Game 1 of the AL Division series Tuesday at Minute Maid Park.
"Hey man, we're going to the playoffs," Baker said. "The official season is over. It's a long road and a lot of work, but a lot of satisfaction at the end of it. We've had guys who have had exceptional years, and we're looking forward to the next two weeks.
Here are some milestones the Astros reached on Wednesday:
Valdez reaches 200 innings
While Cy Young favorite Justin Verlander led the AL in wins (18), ERA (1.75), WHIP (.83), opponent OPS (.497) and opponent average ( .186), it was Framber Valdez who led the AL in pitched innings with 201 1/3 after throwing five scoreless frames Wednesday. He struck out 10 batters, giving him 194 overall.
"I'm very happy to have reached 201 innings," Valdez said. "Thank you for the team who helped me a lot to be able to achieve this. I am very proud to continue working, and I hope it is something that I can continue to do.
Valdez went 17-6 with a 2.82 ERA, 1.16 WHIP and a Major League-best quality of 26 starts in 31 outings. He had an MLB record 25 consecutive quality starts from April 25 through September. 18 and allowed just 11 homers (0.49 per nine innings).
"He pitched really well all year," Baker said. "We were just hoping he would get the 17th win today. It looked a bit flimsy at the end [of the game], but we got away with it. He only had a few bad starts throughout the year. He was as consistent as anyone in the league, and for him to win 17 and JV to win 18 is a pretty good 1-2 punch. I'm proud of these guys and the way they worked.
Stanek sets ERA record for relievers
Astros reliever Ryne Stanek worked a 1-2-3 seventh inning, finishing the season with a 1.15 ERA. This set a franchise single-season record for lowest ERA by a relief pitcher. The previous mark was 1.50, set by Will Harris in 2019.
"That's pretty cool," Stanek said. "It's something I feel like a reliever, sometimes it's a bit lucky because a bad day, a bad week can really ruin a year. I think this year a lot of things, obviously, went well. I feel like I threw the ball well. I had a bit of luck on my side. It's pretty nice.
Closer Ryan Pressly made his 33rd save of the season, extending his career high and giving him 76 saves in an Astros uniform. That ties Fred Gladding for fourth on Houston's all-time save list, behind only Billy Wagner (225), Dave Smith (199) and Brad Lidge (123).
"Man, growing up, I was taught to keep my head down and just keep doing what you gotta do, and don't worry about anything else and everything will fall into place," Pressly said. "It's really cool. They're cool names to be associated with.
Astros pitchers set record
The Astros posted a team ERA of 2.90 for the 2022 season, which is a franchise record for a full season. The only other ERA below 3.00 in franchise history was 2.66 in 1981, which was a split season due to a player strike. Houston played 110 regular season games that year. This year's team also had an MLB-leading 2.80 in the MLB outside the bullpen.
How dominant have the Astros' pitching staff been this year? According to a tweet from MLBMetrics99.4% of the innings pitched by Houston this year were pitched by a pitcher with an ERA under 4.00.