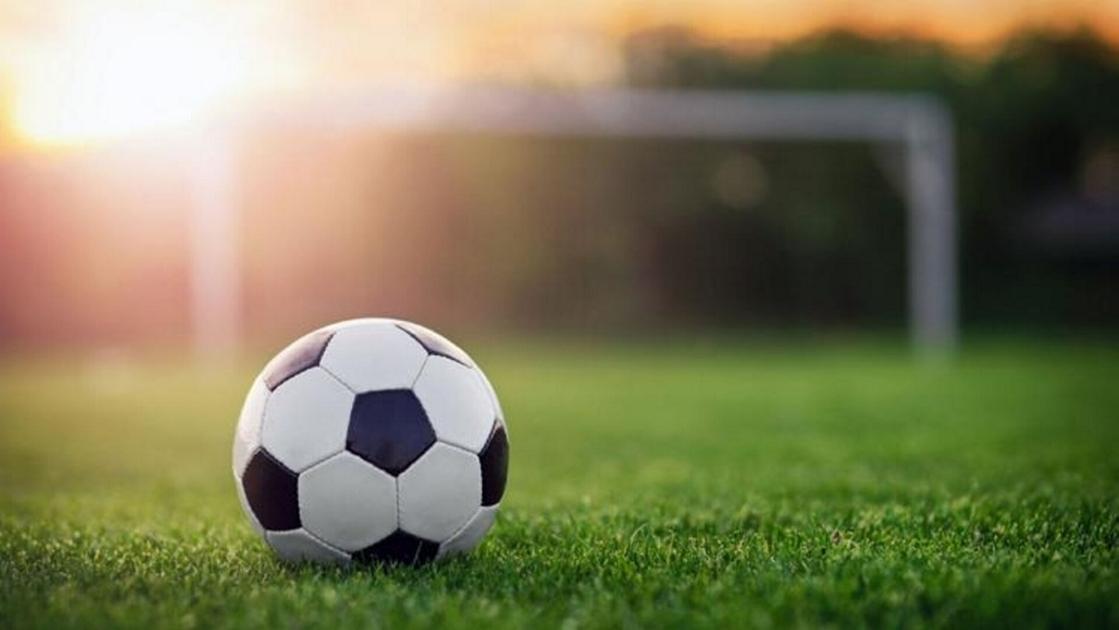 Frontier League roundup: Lyme claims Beaver River showdown in women's football | Frontiers League
BEAVER FALLS – Miranda Bearup scored an unassisted 43rd minute goal converting from a direct kick and goalie Kaitlyn Weston made 10 saves as the Lyme women's soccer team edged Beaver River, 2-1 , Tuesday evening at a meeting of division heads at the League border.
Jordan Alberry scored a goal in the first half for the Indians in the "D" Division (9-1 overall, 9-0 in the league).
Lyme eldest Callie LaFontaine broke the program's all-time points record with her assist on Alberry's goal. LaFontaine recorded 169 points with the Indians, one more than Briana Fulmer, who set the previous mark in 2002.
Earlier this season, LaFontaine also surpassed Fulmer's career record in goals.
Adalynne Olmstead scored an unassisted goal in the second half for "C" Division leader Beaver River (9-1, 8-1), who suffered her first loss of the season.
Delaney Callahn had a hat trick as host Cyclones shut out the Comets (1-7-1, 0-7-0) in an "A" Division game.
Tatum Overton scored two goals and four assists for Watertown (9-0-1, 6-0-0).
IMMACULATE CUR 6, INDIAN RIVER 2
Kat Probst totaled four goals and one assist as the Cavaliers host beat the Warriors in a Frontier League crossover.
Kailey Montgomery provided a goal and an assist to Immaculate Heart Central (8-1, 5-1).
Bree Lalone and Adrien LaMora scored for Indian River (1-9, 1-7).
BELLEVILLE HENDERSON 3, SOUTH LEWIS 2
Raegan Riordan netted a goal and an assist as the Panthers beat the Falcons in a crossover match in Turin.
Kennady Billman and Ever Vaughn also contributed goals for Belleville Henderson (5-4).
Leah Greene scored for South Lewis (5-3, 4-3).
THOUSAND ISLANDS 2, COPENHAGEN 0
Trisha Thompson scored a goal and got an assist as the Vikings shut out the Golden Knights (5-4) at Clayton.
Sarah Corbett contributed with a goal for the Thousand Islands (4-3-2).
HARBOR 4 SACKETS, ALEXANDRIA 1
Peyton Britton's first varsity hat trick propelled the Patriots to a "D" Division victory over the Purple Ghosts at Alexandria Bay. Abby Flint provided the other goal for Sackets Harbor (3-6).
Kendal Croll scored for Alexandria (1-8, 1-7).
JEFFERSON SOUTH 4, GOVERNOR 0
Macy Shultz scored the last three goals of the game as the Spartans took a non-championship victory over the Wildcats in Adams.
Alysse Perry added a goal and Jackie Piddock allowed an assist for South Jefferson (6-3).
BEAVER RIVER SWEEPERS SJ, TI
The Beavers placed seven riders in the top 10 as they swept the Spartans and Vikings in a Frontier League interdivisional encounter to win another "B" Division title in Beaver Falls.
Colton Kempney completed the 5-kilometer course in 17 minutes and 17 seconds to claim the victory while Connor Zehr and Brayden Campeau each shot in 18:09 for Beaver River (5-0), which beat South Jefferson, 15- 49, and Thousand Islands, 16-47.
Charles Rogers took eighth place as the Spartans (4-1) beat the Vikings, 20-42. Michael McCarthy was fifth for TI (2-4).
CARTHAGE 17, TOWN OF WATER 44
Brogan Fielding ran 18:39 on the 5K course as the Comets beat the Cyclones in an "A" Division meeting in Carthage.
Wayland Horton finished second while Ethan Marilley and Casey Downey each placed in the top five for Carthage (3-2).
Zach Kilburn finished in third place for Watertown (2-3).
Alexa Doe clocked a score of 18:39 on a 5km course as eight Spartans runners finished in the top 10 in a Frontier League three-way cross-divisional meeting in Beaver Falls.
Karsyn Burnash was second while Annabelle Renzi was third for the Spartans (5-0), who beat the Beavers, 19-42, and the Vikings, 15-50.
CARTHAGE 27, CITY OF WATER 28
McKinley Fielding's first place helped the Comets beat the Cyclones in an "A" Division meeting in Carthage.
Fielding finished the 5km course in 20:07 while Mckenzie Sears was fourth and Vivian Sears secured fifth place for Carthage (1-4).
Elizabeth was second and Thaj Gaskin was third for Watertown (1-4).
WATER TOWN 96, INDIAN RIVER 76
Julia Urf, Jasmine Ferguson and Mallory Peters each secured four first places as the Cyclones (7-0) beat the Warriors in a Frontier League "A" Division meeting in Philadelphia.
JEFFERSON SOUTH 104, CARTHAGE 77
Ava Burns, Emma Purvis and Carley Hughes have each won three times as the Spartans (6-1-1) dominated the Comets in an "A" Division meeting at Adams.
LOWVILLE 58, CASTOR RIVER 40
Linea Haney, Grace Myers and Meredith Lovenduski have each won three times as the Red Raiders (6-1-1) beat the Beavers in a "B" Division meeting in Lowville.
THOUSAND ISLANDS 92, SOUTH LEWIS 81
Franchesca Cartaya claimed three victories as the Vikings (4-3) defeated the Falcons in a "B" division meeting in Turin.
INDIAN RIVER WINS THE "A" CROWN
Indian River doubles teams of Isabella Davis and Ravan Marsell and McKenna House and Kendra Marshall helped Warriors beat South Jefferson Spartans in Frontier League "A" Division tournament final at Adams .
Davis and Marsell won 6-3, 6-3, while House and Marshall won 7-5, 6-1. The Warriors held off the Spartans, 37-36, in the final standings.
Lilly Renzi of Watertown, Ruby LaClair of South Jefferson and Georgi Doldo of Carthage won singles titles.
LOWVILLE 3, IMMACULATE HEART 2
Jenna Exford and Rubi Zabielowicz won their respective singles matches as the Red Raiders claimed the Frontier League "B" Division crown with a victory over the Cavaliers at Lowville.
Phoebe Jennings and Hannah Moshier's second doubles team also won their match for Lowville (5-4).
Samantha Booth won her match in the first single while the first team doubles of Perrine Durret and Liesel Barkei won for IHC (4-4).