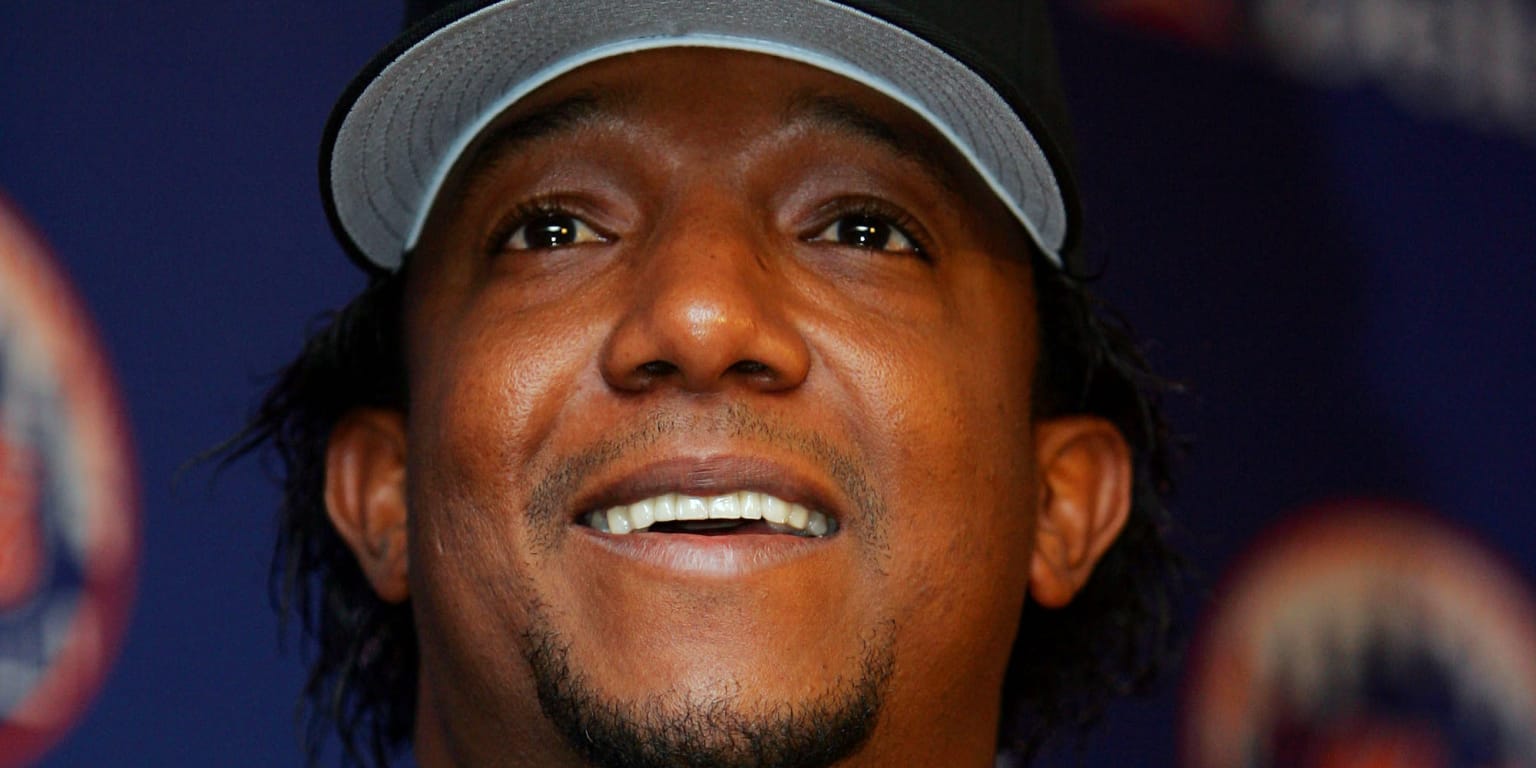 How the Mets signed Pedro Martínez
NEW YORK – Four Mets executives sat in a hotel room in Anaheim, Calif., Listening to then-owner Fred Wilpon join the teleconference conversation calling for a vote. For one man, baseball operations staff figured out that a four-year contract for Pedro Martínez probably wouldn't end well, but it was probably the only way to attract the future Hall of Famer to Queens. . And so, for a man, they thought the risk was worth it.
General Manager Omar Minaya voted in favor. His lieutenants Jim Duquette, Tony Bernazard and John Ricco also. Once that job was done, Minaya called Martínez's agent Fernando Cuza and officially extended the Mets' offer by $ 53 million over four years. Cuza agreed.
"We were celebrating, we would jump into the suite hugging each other," Duquette remembers. "And then all of a sudden we got that knock on the door. We froze. "Are we too loud? But it was just someone delivering papers to us. … I mean, it's one of those where you never forget where you were, how it went.
In Martínez, the Mets executives knew it, the team had landed not only a generational pitcher, but also a pitcher who could change the reputation of the franchise. Even though Martínez was 33 at the time, and although there were significant concerns about the health of his shoulder, the Mets are committed to doing everything in their power to sign him.
At the start of the offseason, just getting a chance seemed like a long road. As one of the most important members of the Red Sox squad that ended an 86-year drought with a World Series title in 2004, Martínez was a fan favorite with an obvious incentive to stay at Boston for the rest of his career. But as the offseason wore on, Minaya learned that Martínez's camp was growing increasingly frustrated with the negotiations. Wary of the right-hander's shoulder problems, the Red Sox were only offering a two-year contract. This prompted Cuza to contact the Mets – a booming team with money to spend – and let them know that his star client wasn't necessarily determined to return to Boston.
For Thanksgiving, Minaya flew to the Dominican Republic to meet Martínez in person and share her vision with him. He ultimately made the pitcher a generous three-year offer, which the Red Sox countered with one of their own. But at this point, Martínez was upset enough by the Red Sox's nonchalance to make it known, through Cuza, that a four-year offer would be enough for him to leave.
Despite their own skepticism about Martínez's long-term viability, the Mets understood what his signing would mean for their franchise. So at the winter meetings in Anaheim, following Wilpon's vote, Minaya extended the offer.
"We sold him the idea of ​​what we were trying to do with the Mets and how he was going to play a big role in it," said Duquette. "We wanted to go spend some money on other people. We wanted to pick up Carlos Beltrán and Carlos Delgado. He started to buy into it.
From the Mets perspective, it wasn't just a sales pitch; they understood that the acquisition of Martínez would give them the viability they needed to land other stars. Sure enough, a month later New York signed Beltrán for a record-breaking, seven-year, $ 119 million contract, a deal that neither Minaya nor Duquette said would have been made had Martínez remained in Boston. The Mets failed to lure Delgado to Flushing that winter, but they traded him a year later, while signing Billy Wagner, Paul Lo Duca and others on their way to establishing themselves as a powerhouse. of the National League.
"Pedro basically gave credibility to what we were trying to do and ultimately Omar's strategy," said Duquette. "He was like, 'We can sign these guys. We can be a destination. But we have to be aggressive and we have to sell them a vision. "
In the end, Martínez gave the Mets a superb season and a half, making two All-Star teams and winning 21 of his first 30 decisions, before injuries began to interfere significantly. But his impact on the franchise was, as Minaya had predicted, immeasurable.
"We needed that first domino," said Duquette. "[Players said], "Pedro Martínez adheres to the plan? I want to be a part of that too.