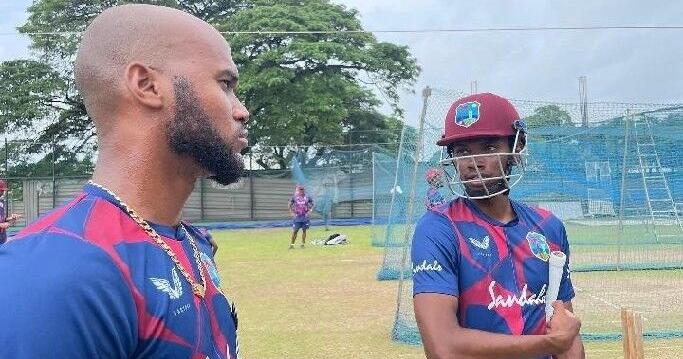 I WILL BE BACK | World sports
Since being struck in the helmet while lining up in their first test match against Sri Lanka on November 21 in Galle, Jeremy Solozano has recovered and has said he will be back "soon" in great shape and that he would be "stronger than before".
The 26-year-old left-handed opener has had a tight schedule since the incident and was more easily approaching full practice before Christmas weekend.
"I worked a lot with the physiotherapy and medical team and they advised me accordingly. I listened to them, "he told the Sunday Express before Christmas.
"The moment I got hit they said I needed a rest, that's what I did, but I'm getting over that phase and they have a schedule and it's just for me to do it. Track and get back to 100% physical shape. soon. I will come back stronger next year! he said.
"I feel like I'm already ready to be back, but I'm taking it slow and coming back up gradually," added the left-handed opener.
As for the future, Solozano is looking forward to the four-day regional tournament set to take place in February ahead of the English Caribbean tour.
He said next year's four-day games will be very important to everyone as players seek to secure a selection to the West Indies squad for their first round of testing of 2022.
"I am looking forward to the four day tournament and I think it will be a confidence boost for all players. It's just a matter of going step by step and for me, it's just going there and having a few runs under my belt because runs are confidence, "explained Solozano.
Thinking back to the Sri Lankan series, Solozano said that although he was absent for most of the two tests, he learned a lot about the tour just by being a part of the squad and chatting with the senior players.
"I think I got a lot of knowledge from these other guys and it was really important because it was my first game so I just tried to feed them a bit and try to get some lessons … for sure the experience will help me to become better and also to be stronger mentally ", he declared.
"Despite the inability to strike and be substituted, I think I still learned a lot from this experience. Just by training with these guys I think I learned a lot, "he continued.
"I also had a lot of conversations with head coach Phil Simmons and Monte (Desai), the batting coach and all of the assistant coaches. These guys really helped me a lot and when they see something they will come and tell you so you can improve your game. I think the training was also very competitive and you can only learn from it. and improve yourself, "Solozano said.