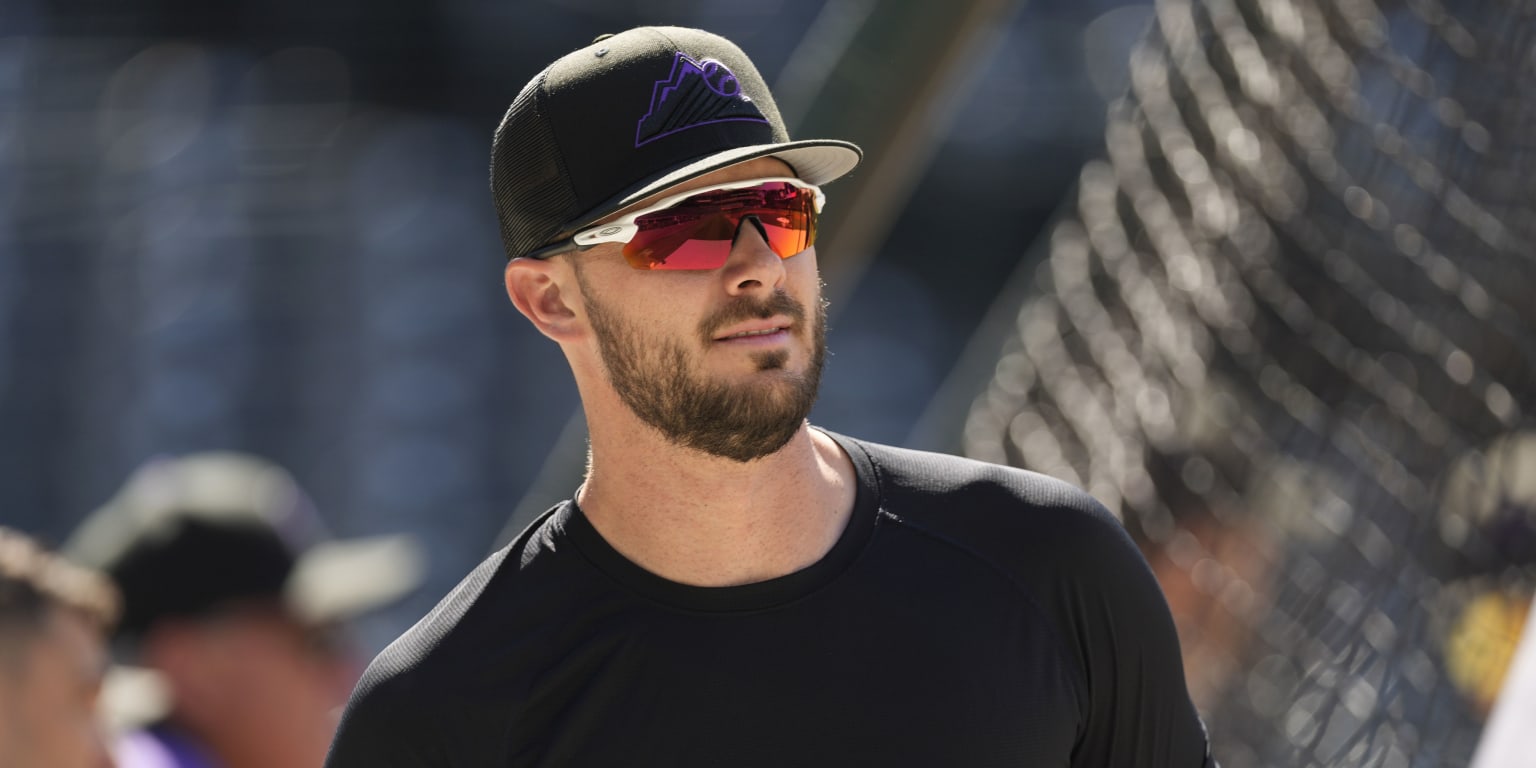 Kris Bryant returns from injured list
DENVER — Kris Bryant announced he was back for Monday's game against the Dodgers and spoke honestly. There can be setbacks. He hated missing games as the Rockies fell to last place in the National League West. He would have hated it so much if the team won.
But once Bryant was done talking, he proved the health of his back, having missed 44 games overall – including 30 losses to the Rockies – with two stints on the injured list.
Finally done with talks downstairs, Bryant sat down, bent over, put on his shoes and tied them without backing up or bending awkwardly to avoid pain. That wasn't the case in late May when Bryant's comeback lasted two games.
"Just bend over and put my shoes on or whatever, I'm not grimacing anymore," said Bryant, who went 1-for-4 with a single in the Rockies' 4-0 win over LA. in Cors. Field. "When I can do that and really feel like I can go out there and play, that's a good feeling. That's the key test point for me through all of this – how I feel when I put my shoes.
"Well, you didn't let me put my shoes on, so I don't know."
With that mood-enhancing chuckle, Bryant could turn his attention to the important cog the Rockies envisioned when they signed him for seven years and $182 million during spring training.
Monday started a 17-game streak against NL West clubs – clearly important for a Rockies team that thought they were a possible contender before Bryant's injury, but entered the three-game series against the Dodgers with 11 games under .500 (31- 42).
The Rockies were 10-6 before Bryant left the roster for the first time. Admittedly, he hadn't made a circuit and it is possible that the rapid preparation of the season was a factor in the worsening of his back day by day. But his presence gave the roster a more powerful feel, and manager Bud Black suspected from the start that many players were pressing Bryant to walk away.
Bryant, who only played two injury rehab games during his first stint at Triple-A Albuquerque, has played four this time around, but admitted there may be some rust. The goal is to get back to being himself — which, by his definition, is a guy who's not going to try to put the whole team on his back (pun intended, maybe) but someone who's confident that what he brings will make the team better.
"I guess I also felt pressure going back to college — the pressure of 'I have to be the first choice,'" Bryant said. "Then being a first pick, I have to go out and win Rookie of the Year, win a World Series. I've been doing this for so long, I don't even have to think about it. I got the pressure to be pressured and all that.
"I don't think I need to change anything, and I won't. It's just who I am. Go out and play baseball, try to help guys, share smiles, laughs, try to win games. This is who I am.
In corresponding moves Monday, Colorado also reinstated Ty Blach from the IL, placed Sean Bouchard (oblique strain) on the 10-day IL and opted for right-handed pitcher Ryan Feltner in Triple-A.
Blach pitched in an injury rehab game last Wednesday. He was supposed to pitch again on Saturday, but the Rox called him back to help their bullpen.
"I threw 40 pitches on my last outing, felt good and was able to really mechanically perfect some things that I hadn't been able to work on in the middle of a season," Blach said.