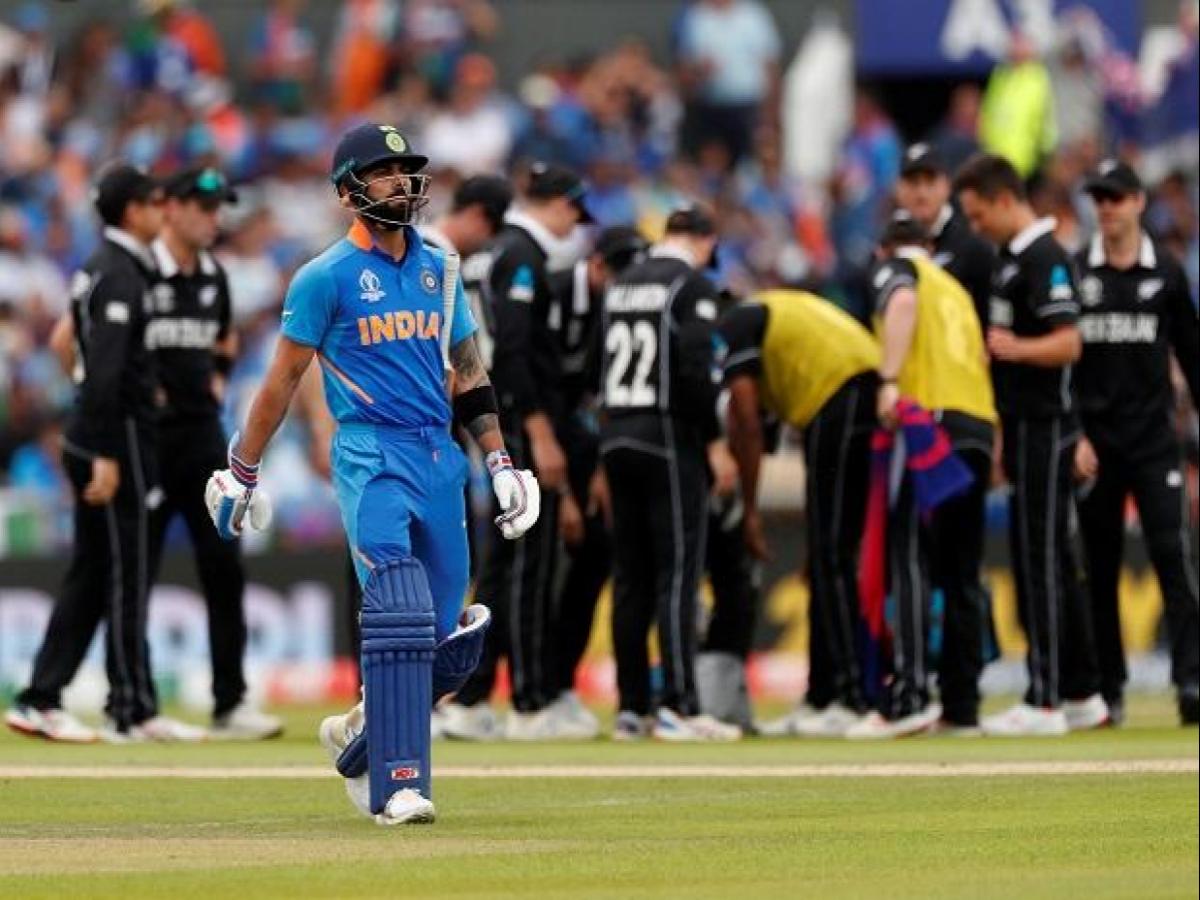 Lack of planning on batting positions cost India 2019 World Cup
Former Indian cricketer Yuvraj Singh felt that the Indian team had no set plan for their batting order which came to bite them when it mattered most during the 2019 ODI World Cup.
Considered the favourites, India failed to meet the target of 240 set by New Zealand in the semi-finals. The No. 4 spot saw many hitters being tried out, but none of them had enough chances to prove themselves.
"When we won the World Cup (2011), we all had a fixed position to strike. I felt the 2019 World Cup; they didn't plan it well. They brought Vijay Shankar up to bat at 4 with just 5-7 ODIs and then they replaced him with Rishabh Pant who had played 4 ODIs.."
"When we played the 2003 World Cup, Mohammad Kaif, (Dinesh) Mongia and I had already played around fifty ODIs. Our middle order (batsmen) in T20 beats higher in franchise cricket. This is where we lacked in the last T20 World Cup"Yuvraj told Sanjay Manjrekar on Sports18's 'Home of Heroes' show.
"When the final came I just couldn't hit the ball" – Yuvraj Singh on the 2014 T20 World Cup Final
Yuvraj spoke about his shot in the 2014 T20 World Cup final against Sri Lanka, where his 21 ball 11 cost India the match. As Virat Kohli kicked the ball in the other end, Yuvraj's poor shot meant India were left with only 130 on the board which was not enough.
"During the T20 World Cup in 2014, I had very little self-confidence. There was an atmosphere where I could get dumped. It's not an excuse but I was not supported enough by the team. Since the Gary days I was in the Duncan days and things had completely changed in the team."
"When the final came around, I just couldn't hit the ball. Tried to hit the off-spinner and couldn't hit it and went for points. I tried to get out, I didn't get out… Everyone thought my career was over after that. I also thought my career was over. But that's life. You have to accept this" he mentioned again.
Also Read – India Take Top Place in ICC's Annual T20I Men's Team Rankings, Australia No.1 in Tests, New Zealand No.1 in ODIs