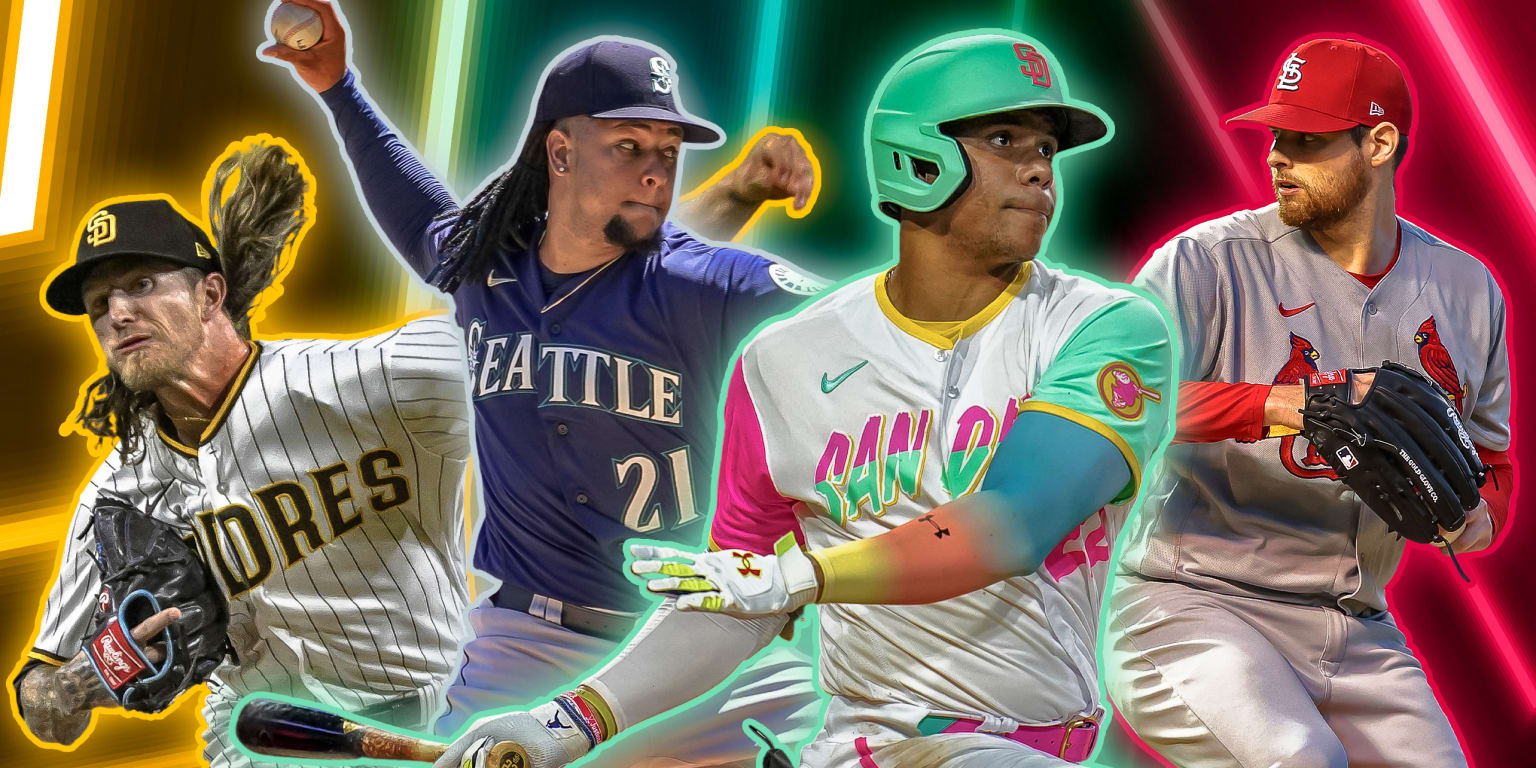 Lessons learned since 2022 Trade Deadline
The trade deadline was a little over a month ago, and my head is still spinning. Every deal seemed huge. Juan Soto at the Padres! Josh Hader at the Padres! Luis Castillo at the Mariners! A Yankees-Cardinals trade out of nowhere! Hey, how did Darin Ruf get into it?
But now that it's been a month, the teams have gotten used to who they are, and we're all bracing ourselves for the home stretch. Heck: Noah Syndergaard doesn't even look that weird in a Phillies uniform. (Alright, he sort of does.) So we can cobble together some takeaways from the trade deadline, things we've learned since we were all bombarded and bombarded with trades earlier this month of August.
So here are the five things we learned from the Trade Deadline:
1. Sometimes a trade doesn't work for either team.
On August 1, the Brewers were going high. They had a three-game lead in the National League Central, they had won seven of their last 10 games and they felt like their bullpen had an incredible surplus of weapons. So they got creative and a little risky: They traded Hader, who had worn a Brewers jersey in the last four All-Star Games and was perhaps their most recognizable player, to the Padres for a group of players: Taylor Rogers, Dinelson Lamet (whom they almost immediately designated for assignment), speedy prospect Esteury Ruiz and southpaw Robert Gasser. Brewers fans (and some Brewers players) were scratching their heads: they traded their incredible closer in the middle of the pennant chase. Padres fans, on the other hand, were thrilled: they now had the best closer to baseball, and Soto and Josh Bell! Wow!
Good. The Brewers lost an early lead in three of their next four games, and while Rogers wasn't bad for them, just about everything else fell apart. They're 14-18 since waking up on Aug. 3, and that division lead has gone from three to… 8 1/2 games back. But Padres fans don't do backflips either. Hader has been a nightmare for the Padres, hitting a 17.55 ERA in nine appearances and temporarily losing his last spot. And now the two teams are battling for one of the last NL Wild Card spots. Some jobs suck for everyone.
2. Maybe the Guardians know what they're doing.
The only move the Guardians made at the deadline was to trade Minor League wide receiver Sandy León to the very team they were ostensibly chasing in AL Central. (Oh, and they let Franmil Reyes go.) Many observers, including this one, questioned the team about its inactivity, saying they were passing up a playoff opportunity. Well, since Aug. 2, Cleveland has gone 17-14 (despite a recent five-game losing streak) which, thanks to the struggles of the Twins and White Sox, saw them win 1 1/2 games in the division. We'll see if they can hang on first, but the notion that the Guardians were somehow abandoning the division by not making any moves has been proven to be very wrong.
3. A player, no matter how great, can't do much.
Soto has been excellent since joining the Padres. He put up a 136 OPS+, and while he didn't hit as much as you'd expect, he has a .405 OBP: He's exactly what the Padres wanted. But his addition turned the Padres into…a sub-.500 team! They are 15-16 years old since the exchange. Now, obviously, Hader's struggles are part of that, as is Fernando Tatis Jr. being suspended until next season. But even with Soto putting up All-Star numbers, the Padres have a losing record since his arrival. Remember when the case for trading everything for Soto was that you would get him for three different pennant chases? Well, it's one of them…and the Padres are barely hanging on to third place in the Wild Card right now.
4. The Yankees miss Jordan Montgomery more than the Cardinals miss Harrison Bader.
To be fair: The Cardinals knew they were going to be without Bader for the rest of August and much of September, whether they made a trade or not, as Bader treated his plantar fasciitis injury of the right foot. But their decision to trade him for Montgomery, who the Yankees hadn't planned on being part of their playoff rotation (especially once they traded Frankie Montas), was an absolute lifesaver for the Cards. Montgomery (who is also under contact for next year) is 5-0 with a 1.47 ERA with St. Louis, and the Cardinals have won all six of his starts. Meanwhile, the Yankees are a stunning 11-29 since the trade, with a sluggish offense and a rotation that suddenly feels like a short pitcher. Bader is expected to travel to the Bronx in the next fortnight, so the jury is still out, but so far the Cardinals have had a guy throwing like an ace for a player who wasn't even playing.
5. The Mariners made sure they were about to make franchise history.
When the Mariners traded for Castillo, it was widely believed to be the kind of surgical move a team needed to secure its chance to end a 21-season playoff drought. But they didn't go too huge at the deadline, especially considering how much this team loves to trade. But what they did was see baseball's simplest schedule in front of them. They've taken full advantage of it: they were barely hanging onto the second Wild Card spot, just a game ahead of Cleveland, at the time, but now they've gone 21-10 since then (with lots of help from Castillo, which was awesome) and have a 5-game lead over Baltimore, with the team jostling for the final time to enter the Wild Card. The Mariners now have a 99.3% chance of making the playoffs, according to Fangraphs Playoff Odds. They will. They really will.