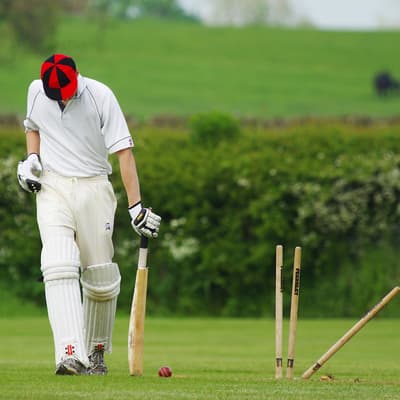 Maximum runs at bat for Methodists despite loss
The Methodists traveled to Colston School on a hot afternoon to take on Stapleton Thirds, who, after winning the coin toss, opted to strike first on their large, fast-playing surface.
The rather 'experienced' Methodists side got off to a good start – although two players were missing for the first forty minutes – with the two openers having been cheaply dismissed in the opening overs, but the home side then began to find the big gaps in the field. . A third wicket fell on Daniel Shearn (2-33) to make it 33-3 from thirteen overs, but Stapleton skipper Mike Birkinshaw and youngster Ed Chidgey then set about exploiting the mobility field teams limited. Regularly finding the limits, the pair amassed 111 for the fourth wicket until Chidgey (44) was finally knocked out by the inspiring Iain Locke. Birkinshaw would then add sixty-seven more points with Ken Gainsford (33) and twenty-nine with Harrison Giles (21), before finally being trapped by his counterpart, Alex Nash (3-57), for an excellent one hundred and nineteen . From 240–6, the hosts then swiftly lost their remaining four wickets – three to run-outs – eventually posting 262 from their forty overs.
After the break, the Methodists started the run-chase well but were then hampered by the loss of Nash (24) in the fifth over, which slowed their momentum somewhat.
Matt Kerr joined Mark Robinson in the middle at this point, and the pair then added seventy-six runs from seventeen overs for the second wicket. Robinson (38) finally fell to Max Ashton (2-33) who precipitated a mini-collapse at 141-5 in the twenty-eighth.
With one hundred and twenty-two more runs needed for victory, MNCC's Kerr (80*) and Steve Green (21*) put up a solid sixty-run position but couldn't match the youthful sprint between the wickets much younger opposition drummers. ! Their tremendous effort saw the Methodists go 201-5 and maximum runs at bat, but Stapleton eliminated the winners by a comfortable sixty-one runs.
Next Methodists game – Bradley Stoke 3rd (home), 16.7.22