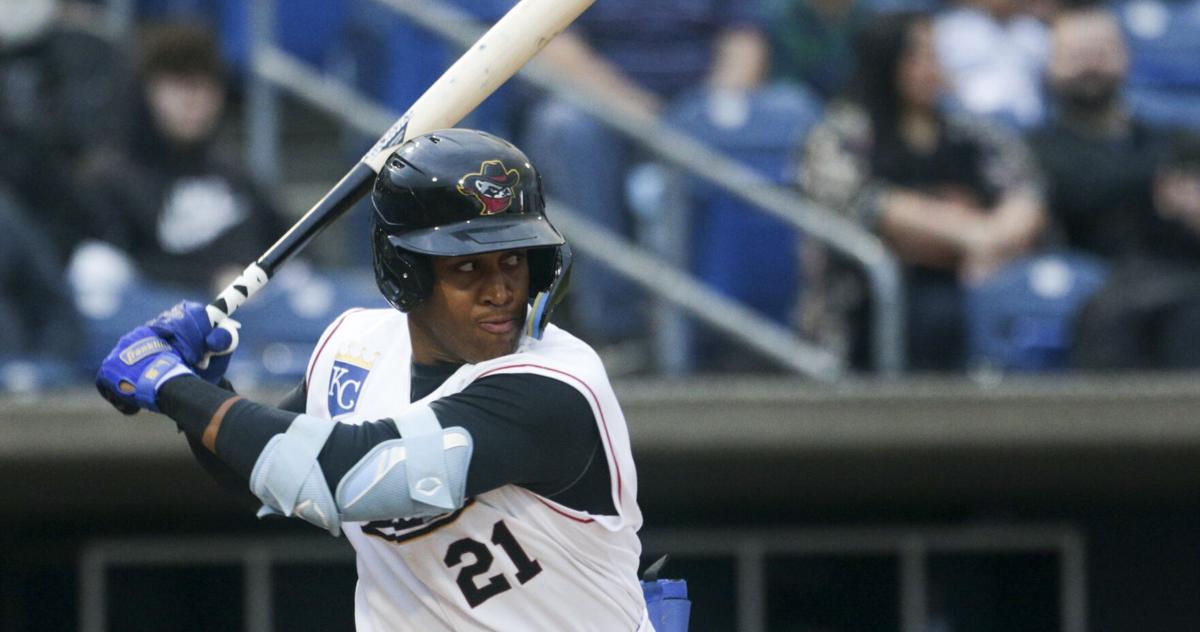 MIDWEST LEAGUE: Late Wisconsin rally sinks River Bandits | Professional Baseball
Four home runs weren't enough to make up for Wisconsin's big finish as the Quad Cities River Bandits lost an 8-7 decision to the Timber Rattlers on Saturday night at Modern Woodmen Park.
Wisconsin rallied for four runs off QC pitcher Kasey Kalich in the eighth inning to win for the fourth time in the six-game series and secure the series victory heading into Sunday's final at 1 p.m.
The result marred a solid night offensively and defensively for the Bandits, who fell to 12-20.
The four home runs that had the Bandits vying to win their second straight were one shy of the season record set against those same Timber Rattlers last month in Wisconsin.
Peyton Wilson, Juan Carlos Negret, Dillan Shrum and Cam Williams all went to different innings as the Bandits scored in four of the first six innings and led 7-4 after two-thirds of the game.
All four homers came from second innings batters and followed first outs.
"It's beautiful," QC manager Brooks Conrad said of the team's four home runs. "Any time you hit the ball over the fence, it's awesome."
In fact, QC beat the Timber Rattlers 9-8 and had three more extra hits. Shrum added a double and No. 9 hitter Morgan McCullough added to the extra base blast with a double and a triple on his 2-on-3 night.
Wilson was the only Bandit to drive in more than one run as he finished with two RBIs. He also drove a run in the fourth from three that sent Wisconsin starter TJ Shook to the showers.
Despite this 7-4 deficit, the Timber Rattlers did not pack it.
"You have to give them hats off, they really fought back," said Conrad of the 21-11 Rattlers. "It's a club that hits well."
QC actually beat Wisconsin 9-8 with singles added by Wilson (2 for 4) and Williams (2 for 4).
In spots 7-8-9 in QC's batting order, Shrum, Williams and McCullough combined to go 6-for-11 with three RBIs and five runs scored.
"The boys swung the bats well," Conrad said. "We had nine hits, a lot of extra hits, so that's great."
What wasn't so great was the throwing – especially at the end as it appeared for a moment that the Bandits were able to round a shaky start from Noah Murdock who had two tough innings in his 4.1 work sleeves. He allowed four earned runs on five hits and started with a 6-4 lead but didn't qualify for the win as he didn't come out of fifth.
Christian Chamberlain relieved Murdock in the fifth and put himself in position for the win by throwing 2.2 innings without a hit.
"I was happy to see Christian come in and pitch the way he did," Conrad said of his southpaw who fanned four batters without stepping on the batters and went out with a 7-4 lead.
The Bandits got into trouble in the eighth when Kalich came in and struggled to find the plate. Wisconsin hit it for two doubles and a sacrifice fly that was combined with three walks and a batter that turned the script and the end result upside down.
The biggest hit of the inning was No. 7 hitter Ashton McGee ripping a two-run double to tie the score past Joe Gray Jr.'s sacrificial fly that scored the game winner.
Kalich, who missed the save, struggled with the loss, falling to 1-2.
Zach Mort (2-1) earned the pitching victory for Wisconsin with three 1-hit innings and a single run yield — Williams' four bagger. Cam Robinson made his seventh save, striking out four in his two innings on one hit.
"The defense continues to really impress," Conrad said of his young Bandits. "We are playing really well. We just have to put offense and defense together with pitching and make it all click together.