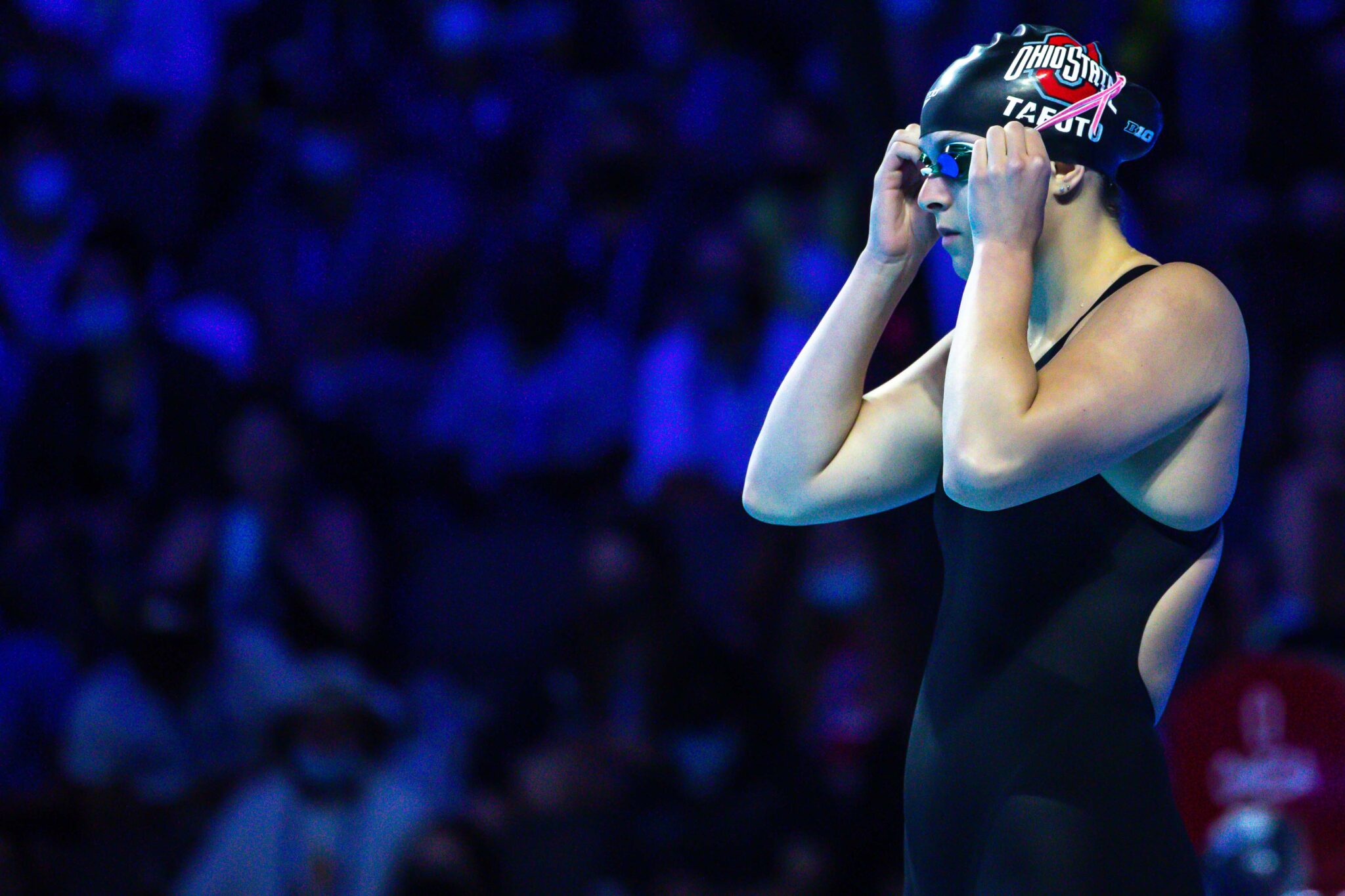 Ohio State hosts Michigan and Cleveland State this weekend
Courtesy of Ohio State Athletics
Columbus, Ohio- Ohio State's swimming and diving program returns to the McCorkle Aquatic Pavilion this weekend, hosting Michigan Friday at 3 p.m. and Cleveland State in a men's meet Saturday at noon.
Both matches will be broadcast on B1G+ (subscription required). Admission to home swimming and diving competitions is free.
Last outing
The Buckeyes participated in the Tim Welsh Classic last weekend. The men beat Notre Dame and the women finished third in the program's first competition since November. Hunter Armstrong and Alex Quach led the Buckeyes with five wins over the weekend. Both were members of the 200, 400 and 800 freestyle relay wins while Quach swept the butterfly and Hunter Armstrong won the 100m freestyle and backstroke.
A total of 10 Buckeyes have won individual events. The team ran 11 NCAA B Cups while the divers achieved 13 zone standard scores.
Celebrating Seniors 2022
Prior to the start of the game on Friday, the Buckeyes will honor Brynna Wolfe, Emily Crane, Amanda Palutsis and Sally Tafuto from the women's team and RJ Kominski, North Hansen, Lain Weaver, Hudson McDaniel and Sem Andreis from the men's team as as part of Seniors Day celebrations. During the band's time as the Buckeyes, the women's team won back-to-back Big Ten titles, including their first conference championship since 1986. At the NCAA championships, the men finished in the top-10 and in 2021 have won their best consecutive game. finished in the national championship in 58 years with a seventh place. The women also had their best finish in program history last season with a seventh-place finish.
B1G Weekly Honors
Hunter Armstrong, Jacob Fielding, Josie Panitz and Alex Quach each received weekly Big Ten accolades after their performance at the Tim Welsh Classic. Both Armstrong and Panitz earned their first weekly conference honors, winning the Swimmer of the Week award. Fielding picked up the sixth award for career male diver of the week after wins on the 1 and 3 meter springboards last weekend. Quach was named freshman of the week for the third time this season.
Following
Following this weekend's fixtures, the Buckeyes host the Ohio State Fall Invitational beginning Friday, February 11. The three-day invite is the team's last meeting before the Big Ten Championships.