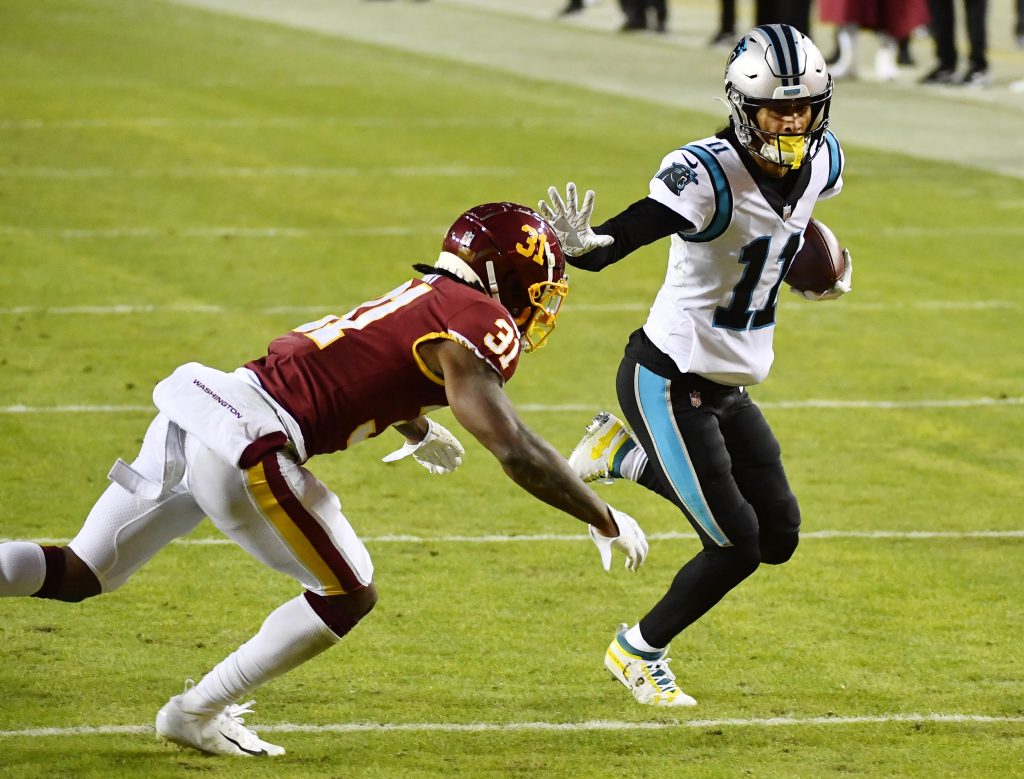 Panthers WR Robbie Anderson fired by HC Steve Wilks
The beginning of the post-Matt Rhule era in Carolina was not without drama. Veteran receiver Robbie Anderson was sent from the sidelines of the team to the locker room by the interim head coach Steve Wilk halfway through the game against the Rams (video link via Joe Person of The Athletic). The incident will, in all likelihood, mark the end of his tenure with the Panthers.
Anderson had been involved in multiple heated arguments with members of the team's coaching staff before leaving the field. He saw limited playing time before the incident and was not targeted. During the season, the 29-year-old had 206 yards and a touchdown on 13 receptions — a far cry from the 95/1096/3 stat line he produced in 2020, his first season as a Panther.
With Rhule gone, the Temple alum has been named one of the most logical trade candidates among several player squads that have inquired in recent days. He has a base salary of just over $1 million in 2022, but is also on the books for 2023 at a cap of $21.7 million following a restructuring. Anderson's market was probably lukewarm at best given his output, but Person confirmed yesterday (the Twitter) that the Panthers were actually buying him (compared to the sheer willpower they showed when fielding calls from other, more attractive players).
Carolina's efforts to move Anderson will certainly be accelerated after tonight. If they don't find a business partner by next month's deadline, CBS Sports' Jonathan Jones notes the team will "most likely" release him after the season is over.
When speaking to the media after the game – which ended in a 24-10 loss for Carolina – Wilks remained coy about Anderson's place on the team going forward (Twitter link via ESPN's David Newton). He added that he would speak to Anderson privately; Once the dust settles, how both sides move forward will be worth watching in the coming days.