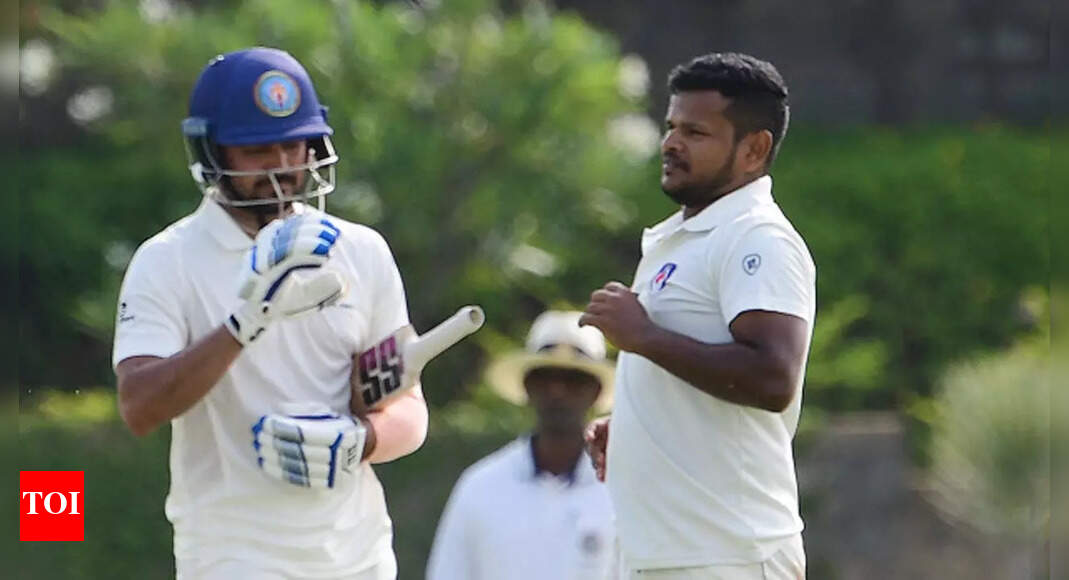 Ranji Trophy 2022: Karnataka skipper Manish Pandey laments batting fiasco | Cricket News
BENGALURU: Karnataka skipper Manish Pandey looked heartbroken after his side's five-wicket loss to Uttar Pradesh in the Ranji Trophy quarter-finals on Wednesday.
The team's famed batting team failed and the combined experience of four of their top-notch batsmen – Mayank Agarwal, Manish Pandey, Karun Nair and R Samarth – and the more than 22,000 first-class runs they scored counted for little.
"It's disappointing from a batting perspective, as a batsman myself and from the batting group. The second inning – it wasn't among the best
batting
performances we've had lately. But yesterday (Tuesday) was not a day you want to remember. We should have taken our time and seen the overs through. We cannot repeat the same mistake", explained the skipper.
Pandey also revealed that the manner in which they lost hurt more than the loss itself. "We had plans, we have so many senior hitters, but a meltdown like this hurts us. Our hitters went down like a deck of cards, when a senior hitter should have taken it upon himself to get us to safety. All of us senior hitters need to step up our game."
Compared to other pacemakers, spearhead Ronit More (10 overs) was under foiled, while Vyshak Vijaykumar had 17 overs and Vidwath Kaverappa 13.2.
"Ronit finished the first spell, and he wanted an ending (media ending). I didn't want to force him to play on the other side because there was a bit of rotation. I wanted to keep one end for a spinner and the other for a pacer. As a senior bowler, he should have taken on the responsibility of bowling on the other side. But as captain I have to give the bowlers what they ask for," he said.
Of the spinners, head coach Yere Goud said, "They both gave their best, but they couldn't break through. But yes, a little more responsibility and a few extra wickets from them could have helped the team.