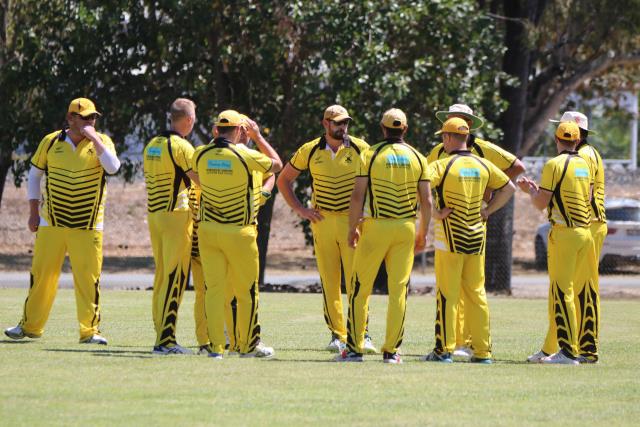 Return of the cricket season
By Liam Emerton
It's hard to believe, but the summer cricket season has already returned.
This weekend, the people of Central Queensland will have the chance to be selected to represent their region.
Indeed, the 62 Sports Club T20 Bash takes over the Rockhampton cricket ground on Saturday and Sunday.
Six teams will take part in this year's event with The Glen, Rockhampton Brothers, Frenchville Falcons, Gracemere Bulls, Capricorn Coast Parkana and Central Highlands all eyeing the trophy.
It all starts Saturday morning with three monster clashes including The Glen colliding with the Frenchville Falcons.
The Glen next face Central Highlands in their second game of the weekend on Saturday afternoon.
And in the final round, The Glen will take on the Rockhampton Brothers.
To qualify for the final, a team would probably have to win all three games by a good margin.
If the Gladstone team can reach the grand final, they will play on Sunday afternoon.
The main objective for the weekend is to be selected to represent Central Queensland in the upcoming Bulls Masters competition.
Central Queensland coach Jason Wells says the players from each team are delighted to kick off the 2022/23 season in this way.
"It doesn't take long and we're back up and running," he said.
"I've spoken to the club captains and they're all looking forward to getting back on the pitch."
Selection is always difficult, but the key to a player's chances of being called up may come down to his ability on the pitch.
"We are definitely looking for form, but on top of what a player offers in all three formats.
"So whether they're hitters, bowlers or defensemen. You simply can't enter a T20 competition without having a decent field team.
"We picked players over the last seven years who are probably best known for their roster, which is a bit of an unusual way to look at cricket.
"But if you're a player who's the same as somebody else in terms of hitting but you're a better defender, you get the nod.
"That's what we've done in the past and we'll continue to do that this weekend."
Obviously, with seven years of experience selecting players for the Seamers and Centurions, Wells said you learn a lot about certain players, but there are always new faces trying to get selected, that which can make things a little more difficult.
"We've known a lot of these players well for a number of years, so it's just trying to confirm how they're doing and what they're doing," he said.
"And more importantly, is there anyone new coming, are there younger players or new people in the area.
"You have your players that you know very well and that has its pros and cons.
"If they are selected before and they perform well, it is a relatively easy selection the following year.
"But if they were selected before and didn't perform well, that makes it a bit more difficult the second time around.
"But saying we have a pretty good program with Under-21s and Under-18s in CQ, I'm pretty present in those areas as well.
"You try to identify new talent, but to be honest most of the time new talent comes from someone moving to the area."
The selected team will participate in the Bulls Masters tournament which takes place in two weeks.