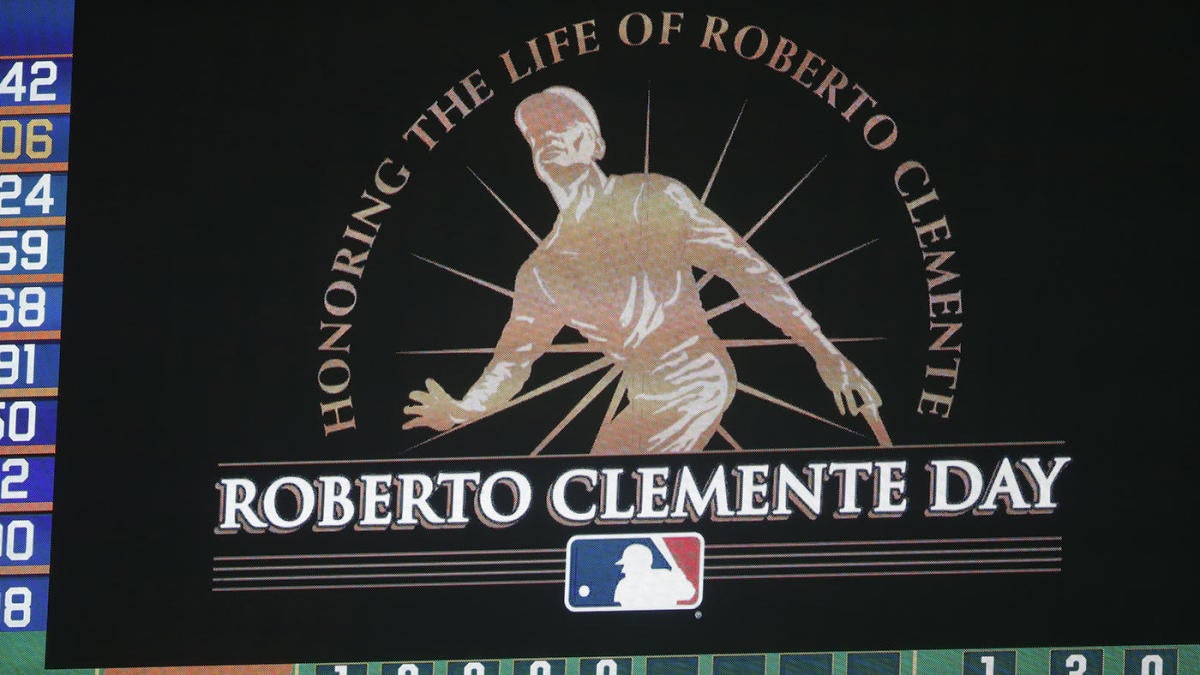 Roberto Clemente Day: MLB expands list of people who can wear number 21 to include pirates, Puerto Rican players and nominees
Major League Baseball will celebrate its 20th annual Roberto Clemente Day on Wednesday. The MLB has honored the philanthropic efforts of the late Hall of Famer in mid-September every year for the past two decades, and according to Marly Rivera of ESPN, the league has expanded the roster of personnel who can wear the number 21 in Clemente's honor.
Last season, the MLB allowed all Puerto Rican players to wear the number 21 on Roberto Clemente's day, although there were no fans present during the pandemic. This year, all uniformed personnel (including coaches and managers, etc.) in Puerto Rico can wear the number 21, as well as all past Roberto Clemente Award winners and this year's Roberto Clemente Award nominees.
All players, coaches and managers will wear a Roberto Clemente Day patch on their shirts on Wednesday. Here are more details from Rivera:
It was also the first time that the Pirates, the team for which Clemente played his entire Hall of Fame career, honored the life and legacy of "The Great One", with each member of the team wearing the number 21 on their uniforms.

This year, it will also be possible for any player, regardless of heritage or place of birth, to request to wear the No.21, provided the club has sufficient notice to create the uniform.
Clemente was killed in a plane crash on New Years Eve 1972. The plane was carrying relief supplies from his native Puerto Rico to Nicaragua following a massive earthquake. The Pirates retired No. 21 immediately after Clemente's death, and the Hall of Fame waived their mandatory five-year waiting period for his induction.
Each year since 1971, the Roberto Clemente Award has been presented to the player who best represents baseball through "his extraordinary character, community involvement, philanthropy and positive contributions, both on and off the field." Carlos Carrasco, Clayton Kershaw, Andrew McCutchen, Albert Pujols, Anthony Rizzo and Adam Wainwright are the six active recipients of the Roberto Clemente Award.
MLB announced on Tuesday each club's nominee for this year's Roberto Clemente Award nominees. Nominees include Miguel Cabrera, Nelson Cruz, Trey Mancini, Salvador Perez, Max Scherzer, Mike Trout and Joey Votto. This year's Roberto Clemente award winner will be announced during the offseason.
There were 18 players of Puerto Rican descent on the opening day rosters this season, including Javier Báez, José Berríos, Carlos Correa and Francisco Lindor. There are three managers of Puerto Rican descent in MLB: Alex Cora (Red Sox), Dave Martinez (Nationals) and Charlie Montoyo (Blue Jays).
Clemente played 18 major league seasons, all with the Pirates, from 1955 to 1972. He was a career .317 / .359 / .475 hitter with 240 homers and exactly 3,000 hits, and he was a splendid hitter. defensive outfielder with one of the strongest arms the game has ever seen. Clemente was 38 when he died.
MLB announced on Wednesday that September 15 will become Roberto Clemente Day permanently.