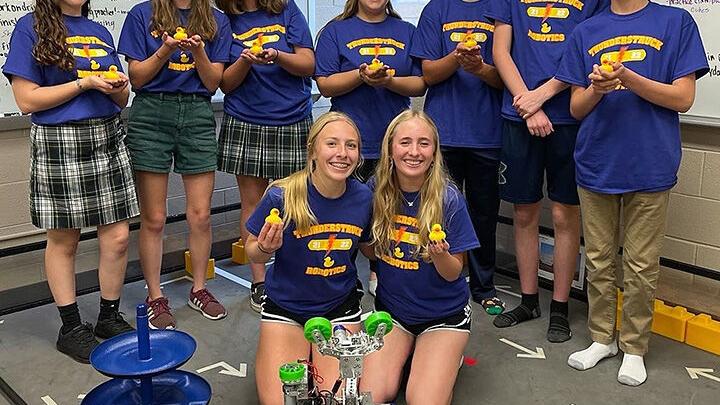 St. Albert High School opens its doors to an army of robots | Education
St. Albert High School will be overrun by an army of robots today as it hosts a FIRST Robotics Tech Challenge meeting.
This is the first meeting of the season for the school team, Thunderstruck, and the fifth year that the school has organized a meet (it did not take place last year), according to coach Andrea Barnes, who shares volunteer coaching duties with Lynn Gardner.
"We're ready for tomorrow, as long as the robot doesn't stop," she said on Friday.
However, as last year's fixtures were virtual, it will be a new experience for the younger members of the squad, Barnes said.
"The thing in person is where you really get to know the kids from the other teams," she said.
Fifteen more teams from eight other schools entered the competition, with Creighton Prep, Marian and Shenandoah high schools each fielding multiple teams. Abraham Lincoln High School's RoboStorm signed up, along with Giraffic Spark from Creston, Tech Bam from Villisca and Diagonal Hotspots from – where else? – Diagonal.
However, Barnes expects only 10-12 teams to go head to head, as this year's challenge, "Freight Frenzy," was released later than usual.
"Not everyone is ready yet," she said.
Teams must build and program their robots, and pilots must practice the maneuvers they will use in competitions. All of Thunderstruck's members take turns driving, Barnes said.