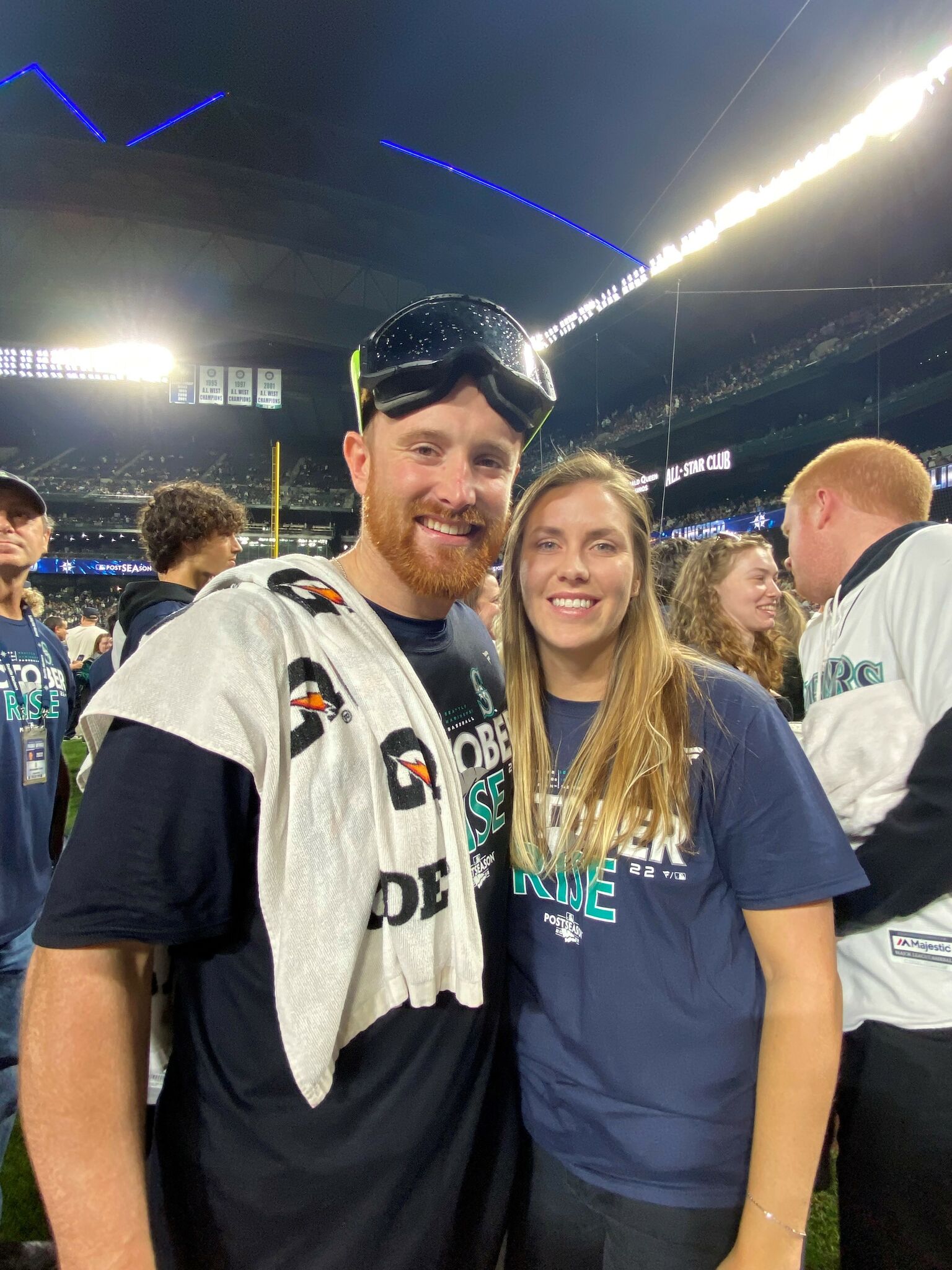 There's Crying in Baseball for Colonie, Mom of Mariner's Brian O'Keefe
Colonie's Susan O'Keefe watched her son achieve his childhood dream this weekend. The family's story is undoubtedly one of the most touching sports stories from the Capital Region in 2022.
When Brian O'Keefe got his first major league hit after eight years in minor league baseball, many of the 42,512 spectators at Seattle Mariners' T-Mobile Park gave the 29-year-old a standing ovation. His teammates in the dugout also broke into cheers.