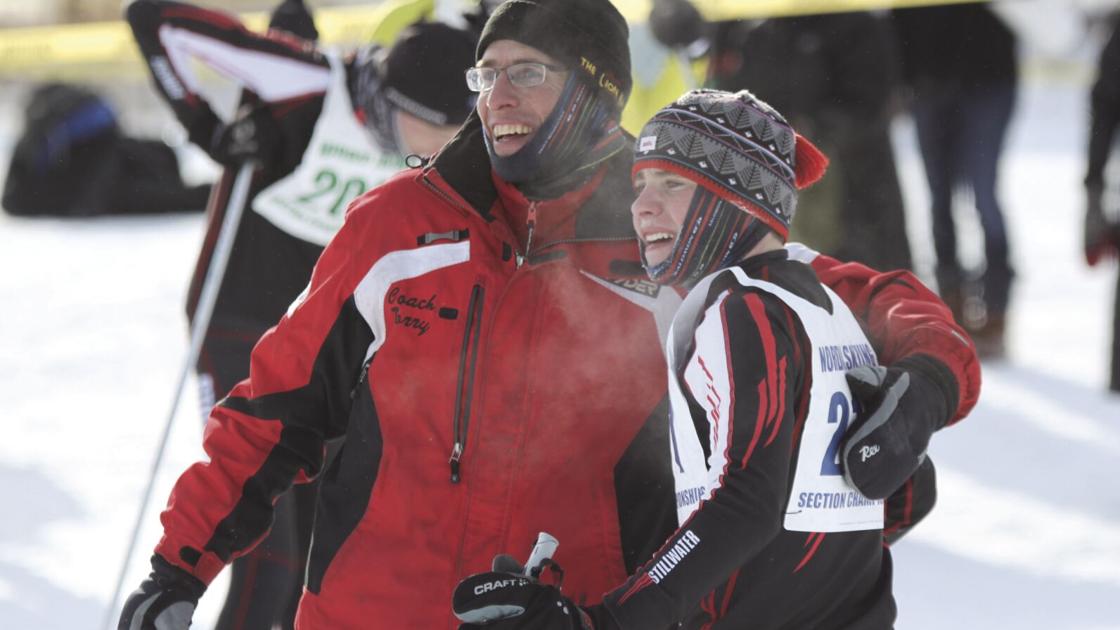 Women's Nordic Skiing: Kraftson Appoints New Pony Head Coach | Free
A Familiar Face takes on a new role in the Stillwater Nordic ski program with Torry Kraftson as the head coach of the women's team.
Kraftson previously coached the Stillwater boys for a decade before retiring after the 2016-17 season.
"I am delighted to be back in this great Nordic community," said Kraftson.
He replaces Kris Hansen, who has spent the last 20 of his 25 years as the head coach of the Stillwater girls. Hansen has guided teams to nine conference championships and 14 section titles over 20 seasons, including state championships in 2008, 2010 and 2018.
"I think the program is really going to miss Kris," Kraftson said. "She has done a really fantastic job in her 25 years. She was super dedicated and knowledgeable and invested herself in it and had a huge heart for the Stillwater Nordic team.
Like Hansen, who was a two-time individual state champion for ponies, Kraftson was an accomplished high school and college athlete. Kraftson is a three-time State Individual Nordic Skiing Champion (1989, 1990 and 1991) and also won a State Individual Cross Country Championship (1990). He also ran and skied in these programs at the University of Utah.
His older children, Shad Kraftson and Rana Kraftson, were each all-state performers in the Stillwater program and Adrik Kraftson is a former all-state performer for ponies who will be senior this year. With Shad (UW-Green Bay) and Rana (St. Scholastica) ending their college skier careers, it allows Kraftson to return to training as more of a volunteer assistant.
"It's a big job, I'm sure it's no surprise," said Kraftson, who also teaches at Stillwater Area High School. "Just managing the stage where I was with my family and my job, there were a few years where I kind of got to the end of the year and I had to assess every year if I was still ready to do it. I arrived at the end of the 2016-17 season and I didn't feel like things were very well balanced and I felt I had to move away from the fact that family-work balance was not where I wanted it. . "
"As for the return, things have changed. I've been a bit more into teaching and I'm at the stage where Shad and Rana are out of college and in a state where I can come back and keep things balanced. I missed it and can't wait to get back to it. I am excited about this opportunity to come back.
The Stillwater girls only graduated one senior from a team that placed fifth in the state competition, despite being all-state artist Liv Myers.
"It will bring continuity to the program," said Ricky Michel, director of operations for the Stillwater area high school. "He coached at Stillwater and respects tradition. He's been successful with the boys and I don't see us straying so far from what we've done in the past.
"I think Kris left the closet a bit full," said Michel. "They have a lot of experience to come back and have some successful athletes back from last year, so I'm waiting for them to be competitive with some of the top teams again."
Kraftson was appointed head coach in mid-July, which limited his participation in the team's summer training. Lily Ward, Louisa Ward, Margaret Swenson, Lizzie Smitten and Pinty Nidersson held the captains' practices and assistant coach Ralph Hapness also helped keep the athletes engaged during the summer.
"The captains did a really good job," Kraftson said. "I was hoping I could get more involved in the summer programming, but some things happened. We have been roller skiing one night a week all summer and Ralph ran that.
This supportive staff and the countless volunteers who help the program each year is one of the things Kraftson would like to see continued, with Stillwater building the state's largest team on an annual basis.
"I think the story of having lots of volunteer coaches and supporting families in the community is part of what has made the program so successful for a long time and we want that to continue," Kraftson said. "Having observed the team and knowing some of the people and families, I am really excited about the prospects for the future this year. There is a lot of talent – and especially a lot of young talent. It's a great group with great friendships and really engaged kids. Maybe one of the reasons we didn't panic about summer programming is that a lot of these kids go to summer clubs. It's exciting to see them putting in their time and work in the offseason and I think the expectations will be high.
He is also hoping for a more normal season than the athletes and coaches he encountered in 2020-21 due to COVID-19. In addition to the lower than normal participation levels, the season started more than a month late and the last two weeks of the extended season were characterized by warmer than normal temperatures and little snow before the game. of state.
"Last year, during COVID, I wasn't as involved, but what was essential was that there were volunteers who really improved their game and were committed to getting things done," Kraftson said. "The volunteer coaches have been successful in making this happen with the separate training groups and keeping that volunteer involvement is something we all want to keep. What separates the Stillwater program from most state programs is this volunteer support and we want that to continue.
"I don't anticipate any drastic changes. I think some momentum was definitely lost during COVID and that was probably true for every program, so one of the things is getting our momentum back. "